The Pizza Place
September 7, 2010
Swaying back and forth by the mailbox.
Eager for an enveloup, with your name.
Humming, taping my foot, staring at each car that goes by.
When will it get here?
Finally, the white van with the blue stripe, pulls in close.
All he hands me is another add for the pizza place.
"Is that all?"
"'fraid so."
I dont care about pizzas that are half off.
I just want to know if you forgot me.
Cause I didnt forget you.
I wrote.
Everyday.
But its been 3 weeks.
I guess you were right.
It really is over.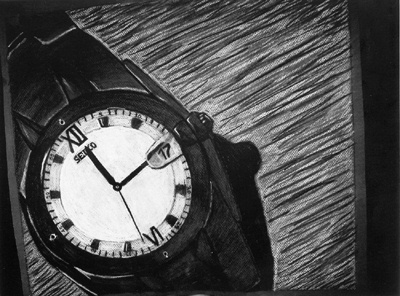 © Rachel U., Danbury, CT