Hard Lesson
April 27, 2010
You were once my best friend
I told everything to
Who laughed and smiled
And everyone knew
You had wavy hair
And emerald green eyes
I once thought you
As tall as the sky
But as the days went by
You grew colder and bolder
Knocked me aside
And made me your clown
My tears blurred the vision
Blinded me to what was truly in front of me
You are cruel, possessive, an evil fiend
It seemed my best friend got the best of me
I stood by your side, though
Watching your pride crumble
With a hint of satisfaction
Your tears smeared your façade
To reveal a hideous face
You were pathetic and small,
Not strong at all!
Your pleads filled an empty room
And then I saw who you really were
You were a fake
Part of a disloyal herd
"You should be ashamed," I whisper softly
She looks up, alone and petrified
"I believed you good, my forever companion
Instead I find that it is I who lied.
I deceived myself
And for that I am to blame,
But no more!"
Her face is stony and confused
I look down upon my muse
And say
"This friendship is through."
I walk away
Focusing on her sobs
I feel no sympathy
She used and threw away everyone like trash
I am not the same anymore
I am no longer a fool
Now the joke is on you.

I now sit in my bed
Five years from then
And think to myself
I made the right decision, indeed
But do not worry
I still remember you
The friend who let me down,
Who never really cared
My old "friendship" is cherished
A fresh memory
As soft as cotton
For it is, trust me,
A lesson not soon to be forgotten.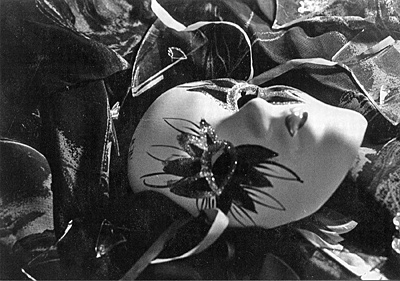 © Jena S., Cameron, WI