Waiting
January 30, 2010
Now I lay here all alone,
Paitently waiting for him to come home.
each lonely hour that passes by,
Brings another tear to my eye.
I wish so much that he was here with me,
And wonder where on earth he might be.
The clock ticks another tock,
As I sit here waiting to hear his knock.
Oh how I hope he'll walk through that door,
Just like every time he has before.
But tonight I doubt to see him again,
I fear that this has become the end.
Yet still I'll wait in this desolate place,
And hope once again I'll see his face.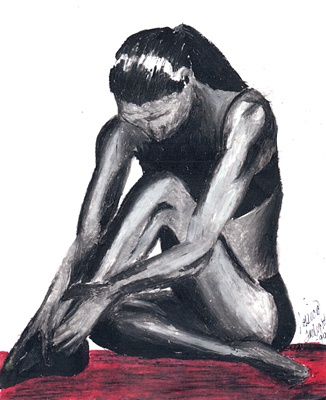 © Jessie Y., Ahwahnee, CA