The Weeping Widow
January 23, 2010
I see your face and I look away
The tears that fall break my soul
I can't bear your pain
The silence hurts the worst;
with all the words I can't say.

You yell and scream.
Spitting fire doesn't help.
You want him back
but he's gone. Forever,
laying in the cold, peaceful ground.

I try to help you, but you push me away
I try to take your pain
but you hold onto it like a lifevest:
It's the only comfort you have left
If I could, I'd take your place.

A storm comes, and it's my cue to leave
You look towards the window and
You start to cry, everythings is going to be okay
He's watching over you
The weeping widow.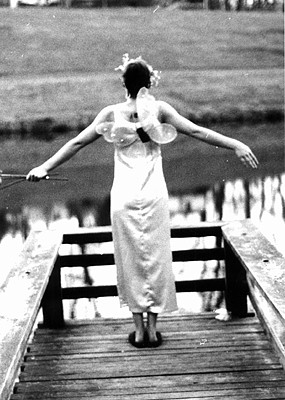 © Jennifer T., Cincinatti, OH