Untitled
September 25, 2009
What is there to say of love
if love has brought you down
to somewhere where love shouldn't be,
deep below the ground?

Nobody will speak of it,
sugar coat with smiles.
"Love is something wonderful"
not like empty aisles.

Not like being lonely
or trying to forget
the face of who completes you-
in dreams, a silhouette.

Not like to deny the fact
that you've fallen deep.
Or that you've tripped off a cliff
so high, and so steep.

To not admit they're on your mind
every minute of every day.
But rather, keeping it from others.
In your mind they'll stay.

So what is there to say of love?
of happiness and joy?
or is it pain you feel inside
of which you can't destroy?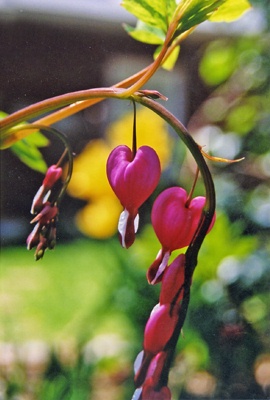 © Sophia E., Wilmington, DE