Impressions
August 27, 2009
First Impressions (subtitle 1)

The soul could disappear and I doubt anyone would notice.

Does it matter if people are cruel - if they take advantage of others?

As kind as I am it doesn't matter to him.

Getting to know people takes too much time - this world is impatient.

Money, Desire, Looks.

First impressions are often the most important.

People will paint a picture of who you are, and it forever stays…

Perpetual.

Everlasting.

Most often this reproduction has no likeness to you at all.



A wall covered with paint so evenly spread, but for some reason it looks dishonest.

The colour's too bland, the lines too perfect.

No one can be that flawless and clean.

I tried to maim it by streaking it with uneven strokes of my own,

Bright and rich colours. Yellow and purple - but the wall remained white.



They may stare smiling, or saying an awkward hello, but do they care?

Do they want to know you.

They never ask what you're favourite colour is…

It doesn't matter that you're eyes are a dirty grey when it's cold,

Or sea green when you cry;

This world is too full of tears already,

why would they want to pay attention to the ones streaming down your face?

3




Hypocritical Hopes [Impressions Part 2] [subtitle 2]



Laughter and voices; toasts of champagne, assortments' of different treats.

Caviar. Brie cheese. Fruit.

I open the front door swiftly relishing the cool air on my face.

Snowflakes pattern the ground and my pointed designer heels fill with dampness.

The sky's clear and black.

It gives the wrong impression of blankness.



I feel more full when outside in these empty streets than inside the warm crowded house.

The false demeanour disgusts me.

Reputation, expensive clothes.

The crack of a bottle of champagne and the cackling laughter interrupts my bliss.



Outside is the real world - dead branches sparkle with frost, their clothed for the winter.

However much I retch at the thought of the material minds of those inside; I cannot blame them for their ignorance.

Look at what we have become.

Am I the only one that see's this? Or the only one that doesn't see what they all do?



Perhaps I am a late bloomer - the last bud in the spring waiting for the sun to warm me for the first time.

Or, could it be that I am not a bud at all, not beautiful or elegant like the rest,

A weed that has been forgotten; that should be destroyed before I obliterate the garden.



The selfishness of it all -The desperation to be recognized.

There are so many questions to be asked but no-one interested enough to listen,

So instead I let myself be consumed by pointless talk and belief.

Hoping hypocritically that I can blend in with the garden,

And disguise myself as a beautiful yellow flower instead of a dandelion valueless and insignificant.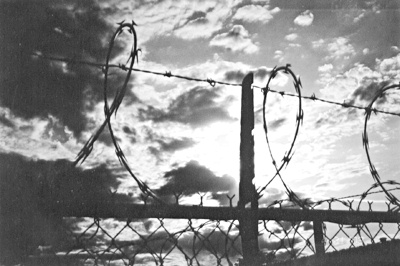 © Jessie W., Wichita Falls, TX