Sunday in the Kitchen
MAG
July 28, 2009
dear mother,

i ask you how far we are from heaven.
hunched over the sunday paper like a patient gargoyle.
your eyes blinking too often, and your tongue snaking
around your mouth, as if the answer is hidden between your teeth.

dear mother,

you hum holy bars in the kitchenette.
say "hallelujah means praise yahweh, praise the lord"
say "angels must rest on the tongue of that word"
say "angels, oh angels, hallelujah, hallelujah, rest in me."

but you haven't slept in weeks.
i hear you sob sigh into the night like a prayer.
like your table lamp is the closest thing to heaven-gates.

dear mother,

sometimes i still wish i could pray with you.
pluck off our sorrow feathers and
watch the angels carry them through the ceiling.
hold your hand like a steady branch
and breathe free.

but i know i'd either start laughing or crying.
and both are said to be inappropriate during prayer.

dear mother,

what rests upon your tongue but the paste of morning?
the old words of dead men. the wet remains of one thousand
war defeats. what rests there but your own salvation saliva?

dear mother,

you ask me why.
there is the tribal dance of your sunday skirt. there is the
bible mold on our kitchen windowsill. there is my heart
pressing into hell fire, pressing
to pages. there is your worship-stricken face, pressing.
there is "let me in."
there is "let me burn."
there is the sphinx in our living room, spirit full and
secret heavy.
there is "why? why, oh why?"
but there is no saying.

dear mother,

you ask me why i do not go to church anymore.
and i must tell you, there is no saying.

there is only the cross-shaped groove in the grass.
where i used to lie, post-mortem stiff, awaiting the holy downpour.

dear mother,

there are 1,260 promises given in the bible.
Lord appears 7,736 times in the bible.
there are 3,294 questions asked in the bible.


but there is no saying. there is no pulse in an old
promise. the night still swallows us unconscious,
and we search for Lord under our beds. we stand atop
mountains, awaiting the transfiguration.
we climb back down after a few days,
our skirts full of hopeful dirt. we lie over dead graves,
awaiting answers. knowing we'll sink into them eventually.
Lord appears zero times.
there are zero answers given.
there are zero promises kept.

dear mother,

praise yahweh, praise the lord.
but there is no saying.
hallelujah, there is not.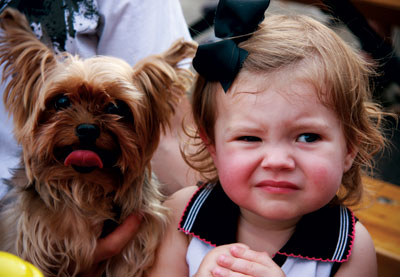 © Julianne D., Louisville, KY