October 17th
MAG
May 31, 2009
It's your birthday today.
I remember after I hit the snooze button.
I close my eyes hoping I can fall back asleep
But the alarm rings again and reminds me,
It's your birthday today.
Throw the sheets.
Strip the clothes.
Run the shower.
I remember you love chocolate cake,
And that blue guitar I gave you
Last year that hangs on your wall.
Pour the coffee.
Grab the keys and go.
"Dance with me tonight" plays through the radio
That reminds me of when we slow danced
a year ago on your birthday.
I'm reminded again; it's your birthday.
Lock the car, race up the stairs.
Lecture. Test. The changing of slides

reminds me of the spark that lit each candle
That burned 16 last year, and now 17.
Two hours fly by, I think I want to call you
And tell you I'm thinking about you,
But what would be the point?
I worked all day, while you celebrated.
19 and 17 have never looked so different.
Never looked so discouraging.
Two numbers which hold no honor.
It's only been a year.
One year today, your birthday.
The night comes fast,
But the parties drag on here on College Ave.
I think about the gifts you open without me.
Carry myself to the third floor
Open my door and walk into the dark.
Drop the keys, hang the coat.
I leave the door unlocked,
In case you remember the way back.
Drop the clothes.
Flip the covers down.
Slide into unmade jersey sheets.
Turn over to sleep, and view the clock.
11:59. it's still your birthday.
I wonder what you wished for
When you blew your candles out.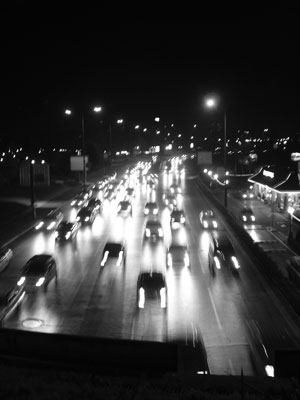 © Marietta S., Pleven, Bulgaria