Talk of the Flowers
April 24, 2009
The trees (being the leaders) sway,
moving around and around.
They shake, trying to force
the leaves to the ground.

Holding on, the leaves refuse to lose.
Deciding instead that they will use,
The wind to float float float
down down down.

The grass welcomes them
(with open arms) Gently piling
one one one on the other,
like a fragile house of cards.

A butterfly who observed the scene,
Goes to inspect,
Thinking it's but a curious dream.

Almost there, he stops.
So near.
To rest atop a little flower

The flower enjoys the attention,
but feels so sad and dull.
Compared to the wings of the butterfly,
so big and colorful.

The sun sees this, and decides
to help.
It wakes up the clouds and they begin to spill.

After the clouds have done their job,
The flower thanks them for the water,
filled with love.

And it glows with pride,
as the droplets shine,
and it shows them off like diamonds

So the wind slowly dies
And the trees stop their shaking.
And the leaves nestle down,
Glad that dusk is finally breaking.

And the sun looks up,
To give one more smile.
As it goes to bed,
to sleep for a while.

Then the grass begins to feel the dew.
And the butterfly flies
up up up past the moon.

So the flower closes up its petals
And sits still,
so still.
As if made of metal.

Talk of the flowers, Language of the Leaves,
Glance of the sunshine, Power of the trees,
Stubbornness of the wind, Joy of the grass,
Love throughout nature. Serenity at last.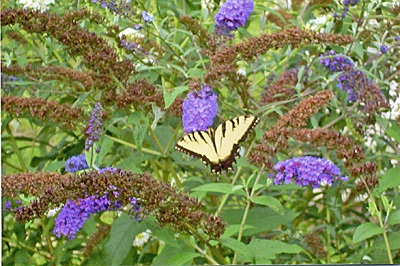 © Audrey K., Kahoka, MO