If Music Was...
October 5, 2015
One night, I sat on my desk- eyes wet with tears, my head aching with the voices of people. My Maths grades weren't too good. I am never a person who would give up easily. All I need is some inspiration during times of depression. I was out of books on inspirational people, my internet wasn't available and so I had no new quotes. My only refuge was my phone. So I picked it up and played the songs. One after the other I kept on changing them. That night, I couldn't find one song that would lift me up, no song with lyrics that could lift me up. I threw my phone, annoyed.

Why does modern music have no meaningful lyrics? Why do we only talk of love and relationships all the time? Why is it only 'baby, I can't live without you?' Why do we not have some songs that are truly inspirational? Songs are a great way to reach people and I don't think the present songs are giving a good message to teens. Well, partying songs and songs about love are essential but not all the time. Moreover, the lyrics of almost all songs are sexist. Only some artists don't sing songs with sexist lyrics. Is this the message we need to give? Listening to vulgarity forces the objectification of women. I am not a man but I can guess the impression that men form when listening to such songs. It forces us to degrade women. And then we talk about sexism?

Everyone feels good when they listen to music. Knowingly or unknowingly, the lyrics have an impact on our mind. If we say that women must be empowered and men have no right to exploit them, then why do we let people exploit women through songs? Even female artists sing songs where they are waiting for their true prince to fetch them or they need to be in a man's protective embrace. They keep waiting for the man who destroyed them. Today there are at least some females who sing about feminism. And that is something relieving. But most of the songs that are popular are destroying my and your modesty. Should we just let everyone listen to such lyrics and enjoy themselves?

I don't want to name any particular song or artist as this would not do any good. You know the artists, you know the lyrics. If I pick out a drop of alcohol from a bottle and say that this is harmful, then it would be very unfair. It is obvious that it is the whole bottle I am talking about. Likewise, it is about all those artists who sing such songs, not just one. So I thought it better not to name them.

We need a more meaningful music industry. If you don't consider it preaching, then you must understand that entertainment is necessary but we should help people through their bad times. This is possible if meaningful lyrics are formulated into beautiful songs. Somehow, unknowingly people will be inspired. I am not a great singer or else I would certainly have sung meaning and inspiration through my voice. I don't want someone to drown with no one to help because I know the pain of sitting with hot tears on a calm night. If only music were a little more meaningful and 'not so sexist'.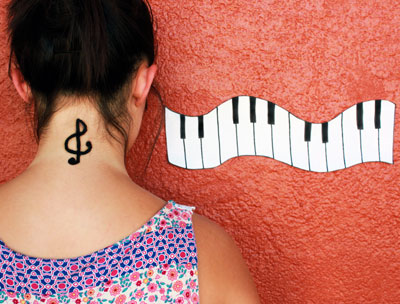 © Lauren N., Denton, TX