How to Dress for a Job Interview
May 20, 2009
You've been searching and searching for a part-time job, when you finally get that call. 'We'd like you to come in for an interview', your potential boss will say. Your mind immediately goes into panic mode. How will I answer their questions? How will I impress them with my resume? But most importantly: What will I wear? They say first impressions are everything, and as long as you follow these easy steps, your first impression will be one they soon won't forget.

Step One: Think about where you are interviewing:
If you are interviewing at a law office where you will be required to wear very formal clothes everyday to work, you may want to consider dressing very formal to the interview. A good suggestion would be to wear a business suit. If you are interviewing at a more casual location such as a mall or fast food restaurant, it is more appropriate for you to wear something a little more casual, such as a nice shirt and dress pants.

Step Two: Plan your outfit:
For the sake of this article, we will plan an outfit for an interview at a store at the mall. A proper outfit would consist of nice dress pants and a very dressy top. These clothes should be very simple and classy. Simple closed toed shoes are also a must. If you are wearing a skirt, you must wear nylons. Remember, you should do the talking, not your wardrobe.

Step Three: Prepare yourself the morning of:
Your outfit should be neatly ironed and stain free. If you wear nail polish, make sure it is clear or traditional. Your makeup should be very unnoticeable and minimal. Jewelry should be very modest; one set of earrings, one ring per hand, etc. Your hair should be neatly styled and you should be wearing minimal perfume. Try to keep yourself as modest, classy, and neat as you can.

Step Four: Have confidence in your clothes:
As you interview for this job, remain confident! You look great; now just focus on hooking that job!

If these tips are used properly, all should go well at your interview. Now all you need is to be confident with yourself, and tell your interviewer all you have to offer!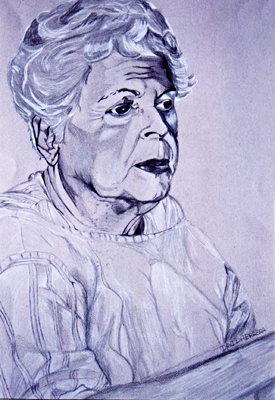 © David H., Kannapolis, NC