Can Teenage Relationships Last?
March 4, 2012
Teenage relationships are a greatly debated subject. People are always wondering if there is a future in such relationships. Most adults will say the feeling adolescents have for one another is just "puppy" love and not real love, which can only be felt when you're an adult. However, I always tend to notice that most grandparents today have been married for close to or more than forty years, which means they got married when they were young adults or soon after that. I decided to conduct research of my own. I went around asking people if they knew when their grandparents had met, and I also created a poll on the internet asking the public if they knew at what age their grandparents had met. The results were definitely not shocking. Around 55% of the general public said their grandparents had met in middle or high school and dated hardly any other people. If their feelings for each other were nothing more than "puppy" love, how is their marriage lasting for so long and why are they so content together? This led me to the conclusion that teenage relationships can definitely last forever and in fact teenagers can feel real love.

I have heard way too many times that teenagers are not mature enough to deal with a serious relationship for a long period of time. Sure, when many people are teenagers they are not mature enough to handle a serious relationship, but others are. It is just as ignorant to say it is not possible for teenage relationships to last forever as it is to say that every teenage relationship will last forever. Love or being capable of a serious relationship has nothing to do with age. It has to do completely with the couple and their level of commitment towards the relationship they are in. For example, current statistics show that the duration of a marriage tends to vary between four to seven years with hardly any past the fourteen year mark. It has also been proven that adults will have between two to six serious relationships over the course of their lifetime. This shows that it is not because someone is a teenager that their relationship will not last. Many adults break up all the time, does that mean they can't feel "real" love? Maybe it is because it all has to do with the maturity of the couple and how determined they are to be together.

People tend to say that it is not possible for a teenager to have the ability of picking a person they will still be happy with as they get older. They say the couple will sooner or later grow apart due to changes in what they expect from each other or changes in personality. But my question is why does the couple have to "grow apart"? Why can't they grow together? It is true that during teenage years everyone goes through puberty and begins to change in many ways. We all grow at different rates, and this makes us think in different ways. However, a couple doesn't have to believe in exactly the same things in order to be happy together. The key is to accept each other for exactly who they are, and understand that one may not think like the other, but they are able to support one another through whatever decisions one may make. I truly believe that there are teenagers out there who understand their partner may not be perfect, but the person behind all these little flaws is exactly who they want to be with for the rest of their lives.

Stereotyping teenage relationships based on the ones that don't seem to work is wrong. People should never say teenage relationships cannot last, because there are many happy couples out there who can prove them wrong. This is like saying all guys are jerks, based on the ones that are. While I do respect everyone's opinion, people should think twice about the topic of teenage relationships or relationships in general.

All in all, love is love no matter how anyone puts it. Whether a person is a teenager or an adult, real love and a lasting relationship is possible. However, in every relationship one needs to work hard towards it. There are no easy relationships, there are just committed couples who know how to respect and understand each other. The happy feeling a couple gets when they touch or the anxiety they feel with the first kiss or the pain they feel when a significant relationship ends is the same whether they are sixteen, twenty-six, or fifty-six.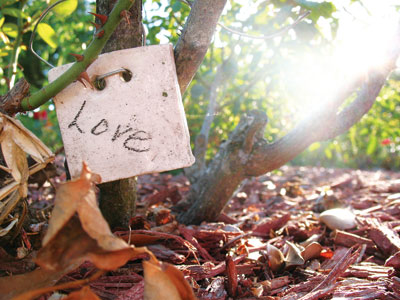 © Danielle L., League City, TX