Hold My Heart
July 5, 2011
Be there for me. Hold my hand when I need you to. Follow me when I stomp away angrily – it's what I want.
Be there for me. When I stare at your lips, kiss me. Let your love flow over me like water and let me be hypnotized by the coolness of the feeling.
Be there for me. When I push or hit you, grab me and don't let go. Let me know that you love me by this action.
Be there for me. When I'm quiet ask me what's wrong. When I ignore you, give me your attention. When I pull away, pull me back. When you see me at my worst, tell me I'm beautiful.
Be there for me. When you see me walking, sneak up and hug my waist from behind. When I'm scared, protect me. When I lay my head on your shoulder, tilt my head up and kiss me. When I tease you, tease me back and make me laugh.
Be there for me. When I don't answer for a long time, reassure me that everything will be okay. When I tell you a secret, keep it safe and untold. When I look into your eyes, don't look away until I do. Stay on the phone with me even if I'm not saying anything.
Be there for me. Say you love me more than I could ever love you. When I'm mad, hug me tight and never let go. When I say I'm okay, don't believe me. Talk with me. When I'm bored or sad, hang out with me. Let me know I'm important.
Because I need you.
When I say that I like you, I really do more than you could ever know. When I miss you, I really am hurting. When I say it's over, I still want you. Because ten years later I'll remember you.
Kiss me in the pouring rain. Get in my head and never get out. Hold my heart in yours, and never let me go. I love you.
Wherever you are.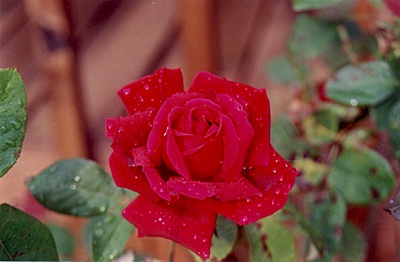 © Jami U., W. Hempstead, NY