Understanding and Respecting.
March 31, 2010
Have you ever had that feeling? Walking into a room and looking around, noticing only one person?
Well... thats not what happened to me.
First I should say; I go to a girls school, so naturally, there's a lot of arguing and everything's a bit stranger than any other school.
So, one day, I walked into my history class and noticed a guy sat on the front row of desks. Our usual teacher stood at the front desk and explained that the guy at the front was a trainee teacher and would be teaching us for the rest of the year. I was sat next to my best friend, Rachel, like 'Okay, this could work!'
I was only thinking that because I didn't like my current teacher. But as the weeks passed, as he taught us and as I started to care about things other than grades, I started to like this teacher.
Mr... no actually, I won't put his name. It's garunteed that someone will read this and they will know me.
I have to admit it, Mr X was growing on me. The day came when I had to admit to myself that he was gorgeous. Shortly after that day, there was the day I'd realised I had developed a huge crush on him.
Probably the biggest mistake of all was telling my 'best friend' at the time. Not Rachel, she's too nice, some other girl.
This friend started a group on Facebook, started to tell me it was sick to like him and just generally put me down about it all.
Other people started to say similar things and that I had 'no chance' of ever being with him or someone like him.
But I never had the intention of being 'with him' or telling him that I liked him.
It's really got me down that someone I thought would be my friend would say things like that. Eveen when I tried to tell her it wasn't serious and it was just a school-girl thing.
This is mainly why I write. This is what kicked it all off. This is the basis of inspiration for everything I've ever written and probably will ever write.

But the thing is... I still can't get over it. Or him.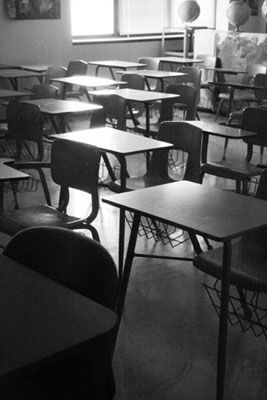 © Sean C., Princeton, IL