Before Marriage
March 15, 2010
Before Marriage I think one should know there self first.
Because then one is whole by ones' self.
If one knows who they are,
one knows what they like and what they want.
And if one is some one before marriage,
then that can only help to make the marriage succeed.
Be cause you are something whole and have purpose,
and are not getting married because it is the thing to do at your age.
Or just to be filled.
No one wants a broken dish, either toss it or glue it.
(in this case I'd say glue would work best.)
One must know their self first in order to give instead of taking,
and leaving the other dry, empty,
alone, dammaged, and hurt.
Something with parts can only go so long before it will need repaired,
other wise it will fall apart and be broken.
What am I saying, I've never been married?
This is purely from observation.
I can not tell you how to live your life, only help you in it.
I write these words with only the best intentions, to help.
I don't want you to keep being the person
who's always looking for someone to fill them.
And then leave them dry because you have nothing to give.
Know who you are before marriage.
And you will be happy in one.
Nowadays devorce is the thing to do,
but it would not be so if one knew who they were.
Yes God helps. But is not God inside of you, and everyone?
Therefore he is automatically helping.
If you Know who you are you know that
there is something bigger than you that lives in side of everything.
And is helping all the while.
Marriage is devine, and holy.
Therefore it is a commitment to your spouse, and a covenant with God.
It is not something toget involved in without all the nessisary means.
Would you play chess without the pieces?
No, you could not.
And would you play croquet without the wickets?
No, because that would be silly.
But yet you walk through life without all of your self.
Takke time to get aquainted with the deep hills
and tenderly planted gardens of your soul.
And then you will have something to give.
And you will be happy, and love your self.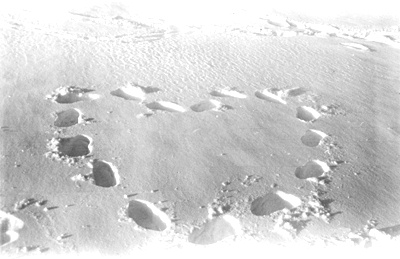 © Kim B., Marblehead, MA