Her name is Woman
January 14, 2010
People say "Be yourself!", they don't mean it. People say do what you think is right – but they mean what they think is right.

Personally something keeps bugging me. Its not something I guess you hear a lot of people say but I'm sick of hearing feminists dictating what a woman should be. That is the truth. People tell you to do what you want but they honestly think that means be a doctor or a lawyer. Discrimination against housewives and mother is really making me sick.

They complain if you depend on a guy – some girls like that. They complain if you give up a career to have a baby – some girls don't want to be out there. I guess you could say I'm traditional. I don't care if you go and work, I don't care if you don't want to get married. I don't care if you want to pay all of your bills – but because you do doesn't mean I should.

When I lay down at night sometimes my dreams are to be a doctor, sometimes they are to be a personal trainer. Sometimes my dream is simply meeting a guy and getting married, let him work and me stay home with the kids. That doesn't make me a bad person – I'm not made like everybody else.

I dream about sewing and knitting my babies clothes and booties. I dream about cooking and cleaning and having pride in my home. I dream about sitting around with my husband in the evening watching a movie or reading the Bible while we play with our babies and kids.

Women have fought for so long to become this figure of not needing anyone and depending on themselves. But there are girls out there who want to depend on a husband they meet at church camp, there are girls who want to depend on their high school sweethearts. There are some girls who want to have babies and who want to clean.

I can understand women and girls wanting to become a real career fighter but that isn't for me. I want to have a garden and let my little girl pick the flowers, I want to bake cookies with my little boy.

This figure that we have been fighting for has really backfired. Tthere is such a beautiful thing in women. We are passionate, caring, loving, understanding, and always there for a good cry. But because Women have fought for this image we have lost a lot of that. I understand if you want to but some women and girls walk around manly and rude. I think a woman who stays home is beautiful. I think a woman who works at the Hospital saving lives is beautiful. And they are. Why can't everyone see that?

People say I'm like this because I'm a non-denominational Christian who doesn't cut her hair or who only wears skirt. But that isn't it at all. I have the freedom to do whatever I want and this is what I want. Some women are too gentle and to tender to be out in a world where there is too much hate and violence. Some women are stronger and want to fight against the injustice on inhumanity. Whether your saving a life through surgery or through raising a child to grow up and be a good person who cares, your still saving a life. Protecting an innocent baby who can't fight for itself against abuse and neglect isn't just for Social Workers, mother fight against injustice too, just in their own way. And that is a beautiful job that shouldn't be degraded.

There is nothing wrong with wanting to be a wife or mother . . .thats what some of us are born to do. In each woman there is a special beauty. Her heart especially. Why take the space in your heart that you could have love and fill it with hate? Just because you can see your reflection in the water doesn't mean you can see everyone else's.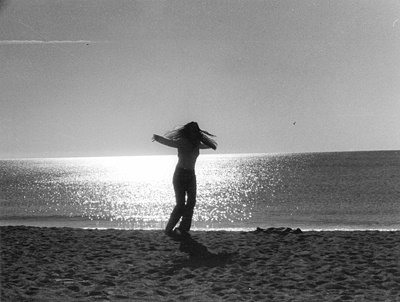 © Denise A., Marblehead, MA