Invisible
MAG
Have you ever noticed how invisible you really are as a person? When I was sick I missed a few days of school. When I returned I went to all my teachers for my missed assignments and realized that none seemed to care that I'd been ill or that my recovery hadn't been particularly easy. They just handed me my work and went on with their day. They didn't care, that was obvious. I wasn't treated like an individual, or even a person just getting over a disease. I was treated like an object, and one that people could do without.

It would have been nice to hear "Glad you're back" or "Good to see you." It was upsetting just to be handed a sheet of paper with what I had missed, or told to check the school's website for homework.

I'm a junior, and very involved. My life is extremely busy so I understand if my teachers' minds were somewhere else, but where is the line drawn at treating a human so much like a thing? Sympathy is the emotion I am talking about. I might be running around, but I can always spare two minutes for a quick conversation with someone who needs it. It's not fair to be treated with so little respect. Is it so hard to ask, "How are you feeling?"

Let's just say, it didn't make my return to school any easier to be treated like a ghost.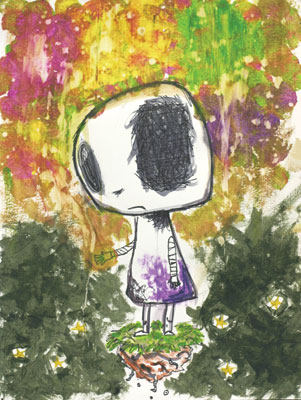 © Anonymous