Open-Book Tests
MAG
In the midst of a test, a student freezes and cringes in disappointment because she has lost her thoughts in "mid-pen." It is not because the student didn't study, it's because she didn't grasp the material. Before a test I usually protest, "I don't know this stuff!" Although this sounds really bad coming from an honors student, it's true. After I have taken a test, most of the material quickly escapes from my conscience. In theory, unless students can relate personally to a topic, they cannot truly know and understand it.

Teachers expect pupils to be able to recall and apply the information from previous classes on exams and in daily life. In reality, most people aren't going to remember that the density of the giant amoeba is 1000 unless they plan to go into scientific research. What most adults don't realize is that nowadays a bad test grade rarely means poor study habits. Instead, the student likely did not understand either the material or the question.

Contrary to what some may say, it is the teachers' fault that learning is suffering because if they don't put the material in terms students can connect with, we can't fully comprehend it. The human brain adapts best to new information if it is in a language that is native to its previous input.

Most tests measure only memorization skills and not knowledge. An alternative to typical assessments are open-book tests, which focus on comprehension. Students can't just copy answers from a book mindlessly. Instead, they have the material in front of them but must decipher what it means in order to answer the questions. The questions should also be worded so that the student can understand and relate to them.

With open-book tests, the students are not focused only on memorizing the facts, but instead on being able to dissect them and understand what they mean. I personally believe that this alternative would level the field for people without a photographic memory and test students' true knowledge of a subject.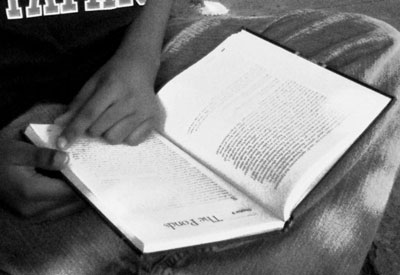 © Anonymous