A Sea of Gray
MAG
Entering school, I am lost in a sea of navy blue, white, and gray. We look like a school of drab fish that are stuck in a rain cloud. I constantly ask myself why our school makes us wear uniforms. It causes a hassle for parents and students, and it does not keep kids from being teased.

I go to a school where we have to wear uniforms, and everyone, including teachers, believes it is unfair. Think about it: Not only do students have to buy school clothes, but they also have to buy regular clothes to wear outside of school too. For families with limited resources, this is a real problem - they regularly must replace not one but two wardrobes for their child who has outgrown his clothes. Every year, it is a bother to scour the stores that carry good quality uniforms. For example, a single uniform shirt from L.L. Bean costs a minimum of $20. A normal back-to-school shopping trip is often double the price, and many agree 10 times the trouble.

As a teenager, you can see why I am upset. It's simply not fair to go to school in the same dreary colors every day when other students are able to wear stylish, colorful clothes. Even though I don't agree with the usual "It ruins people's creativity" argument, it is boring to see other kids wearing the exact same thing as you. Since it is possible to buy uniforms from different places, people are still made fun of for having a Wal-Mart uniform versus an Abercrombie & Fitch one. This may sound selfish, but it is troubling when you want to be a unique individual.

Why do school officials ignore these things? I don't know anyone (except parents) who like the idea of uniforms. I've never met anyone who said, "Oh, yay! I get to go to a school where students wear uniforms!"

If the point of uniforms is so students dress appropriately, how about a stricter dress code instead of resorting to being monochromatic? All I want to know is why people think uniforms are a good idea. They are expensive, unfair, and time-consuming. Maybe our unfairly uniformed children will grow up to be principals and presidents of school boards so they can abolish this practice.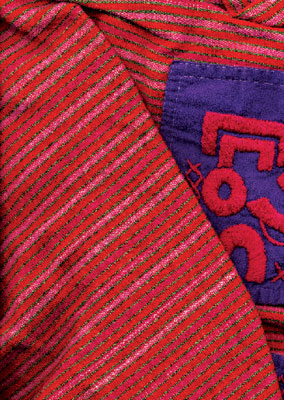 © Anonymous