If I Were Mayor of My Town...
November 21, 2017
The best and most competent political leaders are the ones that make their positions look like the simplest tasks in the world. In reality, the jobs that presidents, mayors, governors, etc. carry out are anything but simple. Every day in our cities, our mayors work hard seeking solutions to the problems that our cities face. Poverty, unemployment, drug abuse, disintegration of families, and even traffic are the issues that our mayors address from day to day. Of course, we all know that these problems can't be completely eradicated, but they can be reduced. If I were mayor of my town, my top priority would be the prosperity and welfare of the residents of my town. I would first address unemployment because after thoroughly analyzing everything, I came to the conclusion that unemployment is deeply rooted to many of the town's issues.

Unemployment is like a drug. The more you take it, the more it plunges you into a desolate desert brimful of misery and pain. This is why if I were mayor of my town, the very first issue that I would address would be unemployment. Unemployment is the main cause of drug abuse, the disintegration of families, poverty, and homelessness. For example, if a man has just lost his job and has no luck finding another one, he is at a high risk of losing everything that matters to him. With no income, poverty develops. When there is poverty, there is family disintegration; his wife and/or children leave him. After the family disintegrates, depression comes to the man. With still no income, he becomes homeless. Plunged into a deep depression, he gets involved with drugs. Before he knows it, his whole life is a disaster, and what is the cause? Unemployment, of course. If unemployment is eradicated, then the other problems can be eradicated as well.

Many say that the ones who are crazy enough to think they can change the world are the ones who do change the world. If I were mayor of my town, I would dedicate myself not only to changing my town, but also to changing the whole world. I believe that within each of us lies a special talent that only we have to offer to the world. Using that special talent to create a better town would make the world a better place. Who knows where we'd be without our mayors? Fortunately, we have them, and that is one less thing to worry about. We don't even have to worry about the future of our cities because we already know that our cities lay in good hands. One question that we all have to ask ourselves someday is: "What if I were mayor of my town?" Your own response and its potential impact would astound you. So go ahead, take a moment to answer the question, "What would you do if you were mayor of your town?"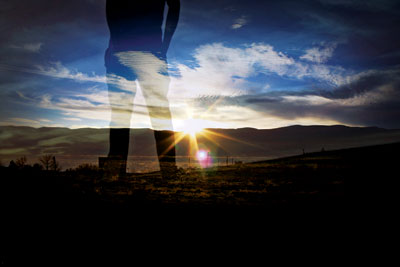 © Ezekiel R.