Small Towns vs. Big Cities – Where Would You Prefer to Live?
April 9, 2010
Living in a small town and living in a large city both present benefits of their location. However, I personally like to live in a small town more. There are certain aspects and qualities that one just cannot possess when living in a large city. In contrast, there are certain benefits to living in a large city. Therefore, it is impossible to choose a place of perfection. One simply has to give up certain qualities to achieve the others. Convenience is the most beneficial factor to living in a large city. Large cities are usually more industrial and advanced. All utilities can be found in a large city with the least effort and time. For instance, when living a large city, if one desires to buy a computer, he or she simply has to go to a nearby shopping center and chooses the one he or she is interested in. In a small town, it is more probable that he or she has to travel a much farther distance. Therefore, living in a large city definitely has its own benefits.

In a small town, there are some values that are more important and more difficult to achieve. Such values include the enjoyment of nature, the warmth and comfort of humanity, and the inner strength of enlightenment. In crowded and busy cities, nature is almost completely neglected and eliminated. Technology, industries, and tall buildings eliminate the beauty of nature to introduce the advancements of humanity. However, the qualities that nature gives us should be appreciated and enjoyed. Those who realize the importance of these qualities should live in rural or suburban areas. Another significant value that small cities have is the warmth and comfort of humanity. Living in large cities, surrounded by technology, businesses, and busy work, we often forget the importance of those around us. We forget to appreciate those who support us. We do not realize the significance they play in our lives. In addition, because there are so many people in large cities, it is often difficult to cooperate as a community. These can be done in a small town where everyone is surrounded by those who love and support him or her. People cooperate and share happy and sad moments as they sustain their lives.

Perhaps the most important factor that living in a small town allows us to achieve is inner realization of spiritual strength. In large cities, we are often occupied by work and the external world. So many times, we lose our real selves in the world full of deceptions. We never have time to try and reach our inner selves and strengthen our spiritual qualities. We do not have time to stop and silently reflect back and revisit our moral standards and our actions of the past. We often neglect the improvements of our spirits. In a small city, spare time allows us to achieve such task and improve ourselves spiritually. Therefore, despite some of the disadvantages that living is a small town might yield, I prefer to live in a small town to achieve the qualities that I do not have a chance to reach in large cities.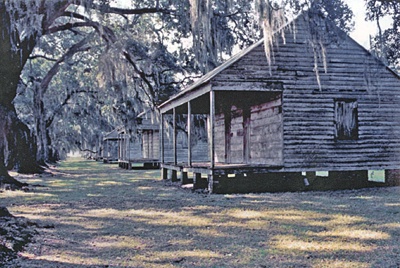 © Jacques L., Reserve, LA