The Experience of a Lifetime
February 8, 2010
"The core of a man's spirit comes from new experiences." ~Chris McCandless

Core, spirit, new experiences. First, the word spirit, in order for all of us to live, we need a spirit, an inner flame that keeps us going. Next, the word core, the heart, the most important part of our spirit because without it, we would have no spirit. This quote says that new experiences are the core of our spirit. So, if we do not have new experiences, we destroy our spirit. Without a core, we have nothing. New experiences are what ignite the core, the inner flame of our spirit, the ultimate fire inside of us. I think that this quote is emphasizing the importance of new experiences because without them, we have no spirit, no life.

The transcendentalist thinking is that we need to live out our life, not how others tell us, but how we want to. If we have no spirit to move us to do so, we are empty inside and we miss life. The transcendentalist thinking is that we need to experience nature and all that the world has to offer. We need to experience every single part of something, from the big picture to the intricate details. The transcendentalist thinking is that we need to take every moment into account so that we do not miss anything. In the film, Into the Wild, Chris said this quote to his friend Ron Franz. Ron was an older man who was living out on his own because he had nowhere else to go. Chris saw that Ron was missing a big part of his life by isolating himself from the rest of the world, not just society, but nature as well. Chris told Ron that he had to go out and experience life because without new experiences, Ron was at a loss. When something is so simple to attain, you should not hold back, you should not give up.

Many times, people choose to live the life that Ron was living. They would live their daily routine; maybe not in isolation, but what they did every day would not change. Young or old, they are missing just as much as Ron was. If nothing ever changes, how can we grow? If we do not explore the world, how will we ever find out what is actually out there? Without new experiences, we miss everything. People think that consistency is good; that knowing what will happen next is beneficial. But the problem is that we cannot always know what is next, we cannot always be so consistent with life that nothing new ever happens. This quote is true to the past, today, and probably the future, unless we change something. We need to teach others that yes, planning something out is good, but you can't plan your entire life out. You cannot take away the chance to experience something new because it is new, because it is a change. I fully agree with this quote because I think that it is absolutely necessary for each and every one of us on this earth to experience something new, maybe not every day, but very often. How often depends on who you are, but as long as you can keep your core, your inner flame lit, life will come and go and you will open your eyes to more than just what you might see.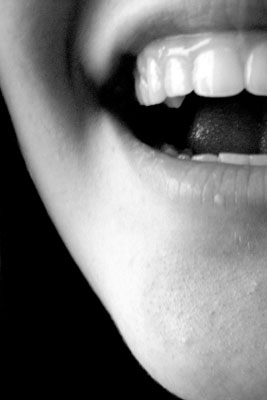 © Katya K.