Music Today
MAG
Oursociety has many forms of entertainment, one of which is ourso-called music. Many teens listen to horrible ear-splittingnoise they call music. It has made a travesty of the musicthat led up to increasingly popular heavy metal.

Bandsand musicians like Led Zeppelin, Cream, Jimi Hendrix andothers plowed the way and made tremendous breakthroughs in thehistory of rock, and for what? So these one-chord wonders ofguitar players can belt out two different notes repeatedly at150 decibels for an hour at a concert and walk away withthousands of dollars. These "professional musicians"don't even know how to play their instruments. In thedictionary music is defined as an art of notes placed in orderand time. If the music played by bands like Korn and MarilynManson were paintings, it would be as if thousands of peoplespent $15 a piece to see a three-year-old's scribble on apiece of paper.

Not only isthis music's complexity minimal, it also has a negative mentaleffect on people. I did a project to determine if today'smusic's content is appropriate which proved it is not. Ipurchased four mice and two cages. I played Beethoven, classicrock and jazz for one pair of mice. For the other I playedKorn's self-titled CD. I played this music eight hours a dayfor two months. After three weeks, one of the mice in the Korngroup had a piece missing from his ear. A week later I found adead mouse that was exposed to Korn. The other mouse hadkilled it. A week after that the other mouse starved itself todeath. The classical music mice, however, lived for months.This shows that today's music is pure aggression and rubs offon others.

The modern rock and heavy metal are bad forour society. There are many great musicians who make complexmusic that isn't so depressing. The next time you go to yourmusic store, look for options other than all the popular heavymetal albums.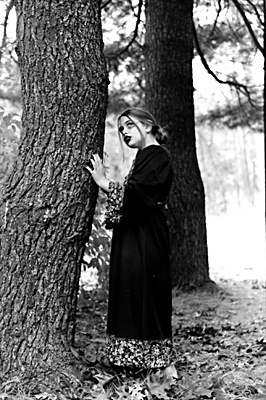 © Anonymous