Drinking Laws
MAG
A strong belief of mine is that the drinking age should be increased. I don't believe that at 21 most people are either mature enough or responsible enough to handle drinking. Alcohol is one of the most commonly abused drugs. The solution is simple, and I don't see why it should not be done.

It's common for minors to have friends who are the legal drinking age. I see people come into the store where I work who are clearly buying alcohol for minors. Teens will wait outside while the 21-year-old buys the alcohol. This frustrates me no end.

It has been proved that the brain doesn't stop growing until the age of about 23. Yes, 23 is definitely not a large gap, but it is very significant. Most people at 23 have graduated from college and are ready to start their lives. On the other hand, many 21-year-olds are still in college, enjoying parties and the alcohol that comes with them. College is a time when many experience peer pressure to party and have fun with friends, which is where the danger emerges. If we could increase the drinking age by even a few years, we could save thousands of lives.

Automobile accidents are often a result of alcohol. The news is always reporting an accident because of a drunk driver who missed a stop sign or couldn't stay in his lane. And it's not always the drunk driver who gets hurt or killed. Since alcohol depresses the body, it makes drinkers more relaxed and loose. Consequently, they usually walk away from these accidents unscathed. One bad mistake, one bad judgment can cause many families endless trauma. The guilt the driver eventually feels often lasts the rest of his life. No one should have to live with that, or the knowledge that a loved one was taken away because someone decided to drink and drive.

In my life, I've witnessed a lot of things that I wish I hadn't and I've seen many things I wish I could forget. My oldest sister used to hang out with people who would get drugs from the street and have others buy alcohol so they could party. Looking back, I can see where she made her biggest mistake since what she did when she was younger screwed up the rest of her life. Her personality has changed a lot, and I don't think it will ever be normal again, even with help.

I hate hearing about how someone drank at a party and drove home slowly and carefully, and everything turned out okay. They were lucky, but do you honestly want to take that chance? I don't know anyone who would willingly gamble with their life just to enjoy a night of drinking. The risk is just too high.

I'm not saying we should ban alcohol, but I believe that it should be more closely monitored and controlled. There are lots of other ways to have fun with your friends that don't involve drinking. Alcohol is a drug. It always was and it always will be. I believe we should take that into account and make some changes to the laws.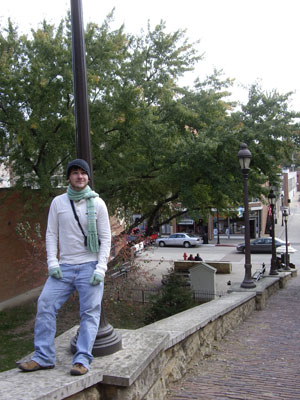 © Anonymous