Being Canadian
April 13, 2016
Canada. Everyone has heard about it. Around the world after saying those three simple words, "I'm from Canada", people have a mental image of who you are, what you do, and what you stand for. "Do you play hockey?", "Are you used to the cold?", "Why are you so polite?", and "Canada, eh?", are common questions that are asked by non-Canadians. These stereotypes are not only based off of movies and TV shows, but also from some instances seen in everyday life.

One defining characteristic of being Canadian is our diversity. We have over 200 reported ethnic origins in a country with slightly over 35 million people, which cannot be said for many countries. Even if we do not always appreciate or get along with the diverse community in this nation, it is still there and is an important part of Canadian life. In fact, Canada is sometimes known as the "Land of the Immigrants", which is not only true, but is something that has shaped our culture and our identity.

Being the only Canadian in an International school, I was always faced with multiple stereotypes. People would say, jokingly, "Eh", and make comments about maple syrup. I did try to convince people that these characteristics did not define Canadians, however, one stereotype that I did try and live up to was being polite. I try to thank others when they do things for me and try to put other's needs before my own. Being polite is an unavoidable Canadian stereotype, and instead of fighting back and trying to cast off these titles, we should embrace them and be the people the world perceives us to be, but at the same time never let go of what makes us unique as a nation because that is another important part of what makes us Canadian.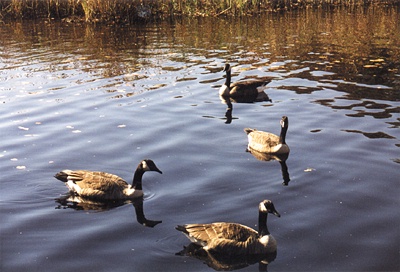 © Lindsey S., Marblehead, MA