Only 16
MAG
The building seemed even colder than the freezing outdoors as I put my bag down. I began to feel nervous and wondered who I would throw with. Everyone was paired up, except one girl. She had just arrived, and after putting on her shoes, she smiled and asked if I wanted to have a catch. We put on our gloves and she started jumping up and down in one spot. I had never seen someone with so much energy. I threw her the ball, she caught it, threw it in the air, barehanded it, and fired it back with all she had. Shooting pain ran up my left arm. I was in disbelief at her amazing arm.

"Holy cow!" my father yelled when we were done. "Who was that?"

My coach laughed. "Rachel Carey," he said. "She'll be pitching for us."

I had never seen someone with so much talent. I knew immediately that I wanted to be like her. In the years after that day, we became very close. Always giving me advice and lending a helping hand, Rachel has been a great friend. It was obvious her success was based not only on talent, but also her work ethic. This is what got her that flaming fastball, and the devastating change-up that had almost every batter swinging five times before the ball even crossed the plate.

When Rach crosses the line to step on the mound, she means business and is determined to give everything she has. There is never an out that was made, a ball that was hit, or a run that was scored where Rachel wasn't the first person jumping up and down slapping the other player with a high five.

Earlier this year Rachel Carey died in a car crash. Words can't describe how I felt that day as I sat in the principal's office trying to deal with the news. I had known Rachel for four years. I felt like a part of me had died, like I had lost a big sister. Rachel was not only my friend but my teammate. She was a phenomenal pitcher on our softball team. As a junior, she already had Division I colleges begging her to be a part of their teams.

Also a pitcher and two years younger than Rach, I looked up to her as my role model. She was supposed to lead us to a national championship this summer. She was our leader on the field. Rach knew what it took to be number one, and made it her primary goal to make sure her teammates worked together - that was the key to excellence in her eyes. In fact, Rachel had more faith in us than we did. With her we were everything, and without her, we were nothing. I even got to the point where I felt I would never be able to pick up a softball again, but I was wrong.

Although this was by far the most devastating loss I ever experienced, the team decided to stick it out. Rachel quickly became our motivation for all we did. We knew that her passion for the game was still burning in us. It was our job to carry on in her memory.

At Rachel's funeral there was a box in the center of the room holding copies of her last school picture. I looked at it and couldn't help but smile as I whispered, "Rachel, we are going to win for you, I promise."

Before I knew it our first tournament arrived and we placed second. The next weekend we would play in The Rachel Carey Best of the Best Tournament, dedicated to our friend. I took her picture and put it in my sock as I did before each game. I knew she was with us more than ever, and we wouldn't let her down.

By the second day of the tournament, our team was on fire! We were on our sixth game, and undefeated. In the semifinals I pitched my second game of the day. With one out, I stepped on the pitcher's mound. I took a deep breath and was looking for the sign from the catcher when something caught my attention. A big yellow butterfly landed on the outline of the pitcher's circle. I froze. It was the same butterfly that had been pestering my teammates earlier. They said it was a sign from Rachel, but I hadn't believed them - until now. My eyes began to tear as I looked at the most beautiful thing I had ever seen. At that moment I felt that no matter what it took, we would win for her.

My teammates and I ended up going 7-0, and taking home the trophy that Sunday. As our team stood, exhausted, sweaty and dirty, our coach was given a box with 13 trophies. He took the first one and said, "I would like to dedicate this to Rachel Carey, our motivator and teammate who passed away earlier this year. We wouldn't be here if it weren't for her." Mr. Carey, with a proud glow in his eye, accepted the trophy on behalf of his daughter.

The tournament made us eligible for nationals in North Carolina. In our age bracket alone, over 160 of the best teams gathered from around the nation. Year after year my team had gone and while we were able to hold our own, we eventually got our butts kicked by some Southern team. This year, however, would be different. We were going there with a purpose - to win it all for Rachel.

While every team was strong and talented, we had something no one else had - an angel looking over us. With the guidance of Rachel and a faith in ourselves, we managed to come in fifth out of all those teams. As we were given our six-foot trophy, I looked up in the sky and knew that Rachel was with us. I pulled her picture from my sock and saw that famous Rachel Carey smile. I knew how proud she was of us.

I still can't understand why God took someone as perfect as Rachel, but I do know that though she passed away when she was only 16, she touched more lives than most people who live to 100.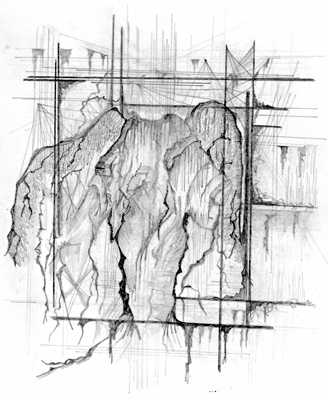 © Anonymous