Silent Cry
MAG
Touching or kissing you against your will, covering up your screams, and forcing you to perform sexual acts are all precursors to rape. Rape is the crime of having sexual intercourse with a person without his or her consent. One in four women will experience a sexual assault or an attempted sexual assault by the time she graduates from college. But only about five percent of victims tell the police. Why don't women report these violent acts? Is it fear? Fear that their life could be scarred more than it already has been? Most women are afraid that if they tell it will deepen the damage that has already been done, or that it will cause the assailant to hurt them in an even more violent way.

This happened to me. I was sexually assaulted, and if I hadn't told anyone, it could have led to rape. At first I kept quiet. My uncle would make sexual remarks and touch me in ways that made me uncomfortable, but I didn't say anything. I was afraid that if I told, he would hurt me. For a while I kept silent, but that only made things worse.

He continued to mistreat me until I told my best friend. She said that the same thing had happened to her and she never told. Now every day she has to face the fact that she hadn't stopped those small signs that gradually increased and ended in her being raped.

Since I didn't want this to happen to me, I told my parents. They reported my uncle to the police, and he was later arrested for raping another young girl. I now can accept that what he did was wrong and that I made the right decision to tell.

You don't have to cope with sexual mistreatment from others. You don't have to be crushed and left to feel as if you are two inches tall. Hearing my friend's story helped me to speak out about what was happening to me. All young women and men in this situation should do the same. If you speak out, you can make a difference.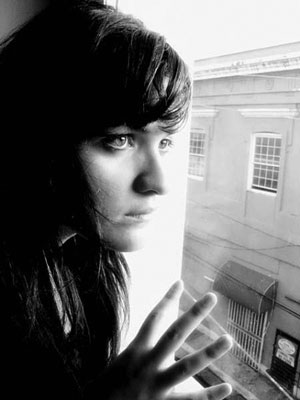 © Anonymous