One Year Ago
December 4, 2014
Tomorrow makes a full year. I never thought that I would get this far, or last this long. I am 100% proud of my self, and my friends are proud of me too. Tomorrow makes a full trip around the sun.
What am I so happy about? Well, you see, I used to be a cutter. I started in 7th grade, and did it almost every day until December 5, 2013. I was addicted and severely depressed. I felt as if I was all alone, and I was misunderstood. I felt tremendous self-hatred, and I had to take it out on something. I had to.
My friends noticed that I was withdrawing from everyone and everything that I love. Many people in the halls would take notice of my numerous cuts and bleach-white scars up and down my arms and shoulders. I had teachers ask questions.
It came to be the time where I wanted to stop cutting, and I couldn't. I was ADDICTED. It felt wrong, but I couldn't stop. I talked to the school counselor, and she kindly helped me through. I started living day to day, resisting the urges. I slipped. Then we eventually worked to going a week. Then I slipped up. Eventually, I worked up until I wouldn't slip up. And get this, I didn't!!!!!!
I still get the urges when I have a bad day, but I remind myself: You are stronger, you are better, it will get better.
If you have a problem that seems severe, feel free to talk to someone! Don't bottle it up, or you could hurt yourself. Remember, you have many people who care about you, even if you don't know that they are there. I care, and I'm a complete stranger. You are perfect the way you are!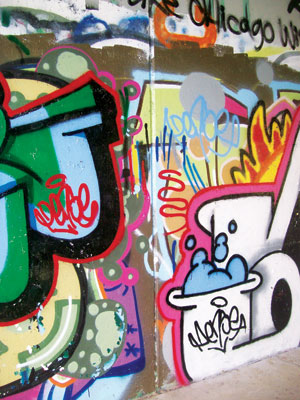 © Michelle W., Ada, MI