Moooooooooooon
March 5, 2013
The moon knows all my secrets and he still loves me. He sits up there everyday and promises to never leave me as long as I shall live and each night that I am drowning in the stress of my own future I know he'll be there to soak up my worries.

The light that he emits will wash away my pain and his pale glow lays warmth over me even on the coolest nights and when I am lonely with no one to turn to when life strikes me with a heavy blow, it's the moon who awaits there for me to tend to my wound.

The moon knows what I do in the dark when no one else can analyze me with prying eyes and he never minds the sin. He awaits me up there in the dark dreary sky like a far away lover that's dying to lie in my arms, forever forgiving of my mistakes due to his undying love.

In the moon I trust, because he shall never judge me or spill my darkest secrets to a crowd.

In the moon I trust when my days start to turn weary and my heart begins to fall.

And it's the moon that I do turn to when my life get's a little too rough.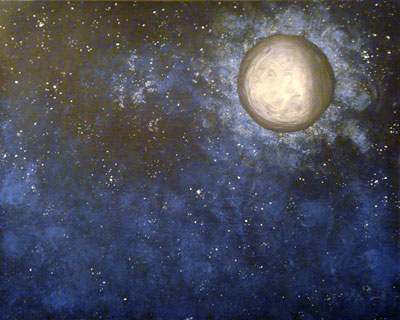 © Allison H., Vancouver, WA