Pets can change your life.
February 11, 2013
My dogs Sadie and Zoe really changed my life with laughter. Zoe who is nine years old is a black lab mix. Sadie is a miniature dachshund and is one.

I believe that dogs are intelligent and know how to cheer you up when you are feeling blue. Zoe walks right up to you, sits down and groans. Then I reach down to pat her and the magic in me just flows through my whole body like a lava lamp. Sadie however snuggles up with you when you are lying down with her little toy. The way she plays just makes you want to laugh out loud! Dogs are truly the best medicine.

You can not just own one puppy, you need two. Two dogs play with each other and do almost everything together. They make you smile and pull out your video camera. Dogs bring out the best in you and bring more comfort than any other animal in the universe.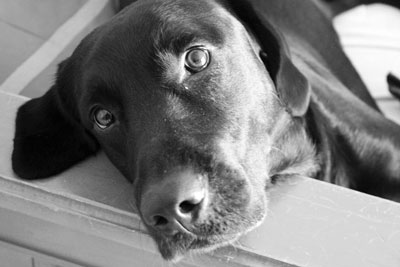 © Lindsay L., Snohomish, WA