Monster, Won't You Love Me?
November 23, 2011
I witnessed with my eyes her false beauty. It fell in waves, it batted through giggles, it twinkled through smiles and dimpled in happiness. It dripped through seductive notes and stood in strong stature. It was a sight, a sight to see. Their was no denying that, and i'm sure you'd agree.

Night had fallen and I trudged in her strong footsteps. Waiting, Dragging, begging for the end. She stood in grace and beauty, and i was hunched in disgrace and ugly. They clambered by her side,throwing me in the corner, soaking in her praise, wondering if they'd be important enough for her acknowledgement one day.Inside i knew they shouldn't.

because in the end, when they all went home and she was left in peace, I was put into acknowledgement. The only kind she knows. Her dimples vanished in her vanity, her twinkles fizzled from selfishness, and her strength and grace perished in terrible. She was a monster.

I trembled in her terror, bracing for an impact. I whimpered in her presence hid in the shadows of her stature. She was no angel to me. They were wrapped up in her beauty, distracted from her soul, dark and lurking. They never noticed "that" girl. The one with no importance.

She beat the willingness out of me, stomped the shy straight out. She whipped the fear out of my face and let her demons come out of her devilish soul on me. i stood, knees trembling, face pulsing, cuts gashed in her knuckles, I smiled.

"You will never hurt me, although that's how it may appear. You couldn't ever tear me down, and when your alone, and angry at the world, no one will care. You will stand alone, with no backbone, no soul. I hope to god you suffer. However it may be. So, you continue to take your fury out on me. I promise, it won't help."

Shocked, mum settled down and i made my way to the door. She made no effort to stop me. Fourteen years old and all i'd asked for was love, i'd just have to go find it.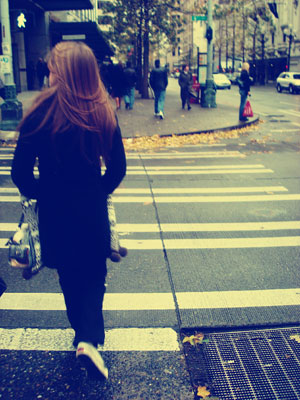 © Adria O., Edgewood, WA