Saying Goodbye
November 5, 2010
The tears bubbled against her eyelids. Every word he'd said was true, and she knew it. What had become of her, she didn't know, but what he'd said cut into her skin deeper than any knife could. And yet what he'd said made her spirit jump. Not quite knowing why she had gone she continued home, never breaking her stride as she crossed the minefield of sand spurs that carved themselves into her bare feet. It took little resistance to endure the pain, it was a mere tickle compared to the knowing she felt in her heart.

Hours had passed between them. It was the first real time that they'd spoken out of friendship and not spite in a long time. It left her feeling shaken. What could she do to change if she loved who she was? She'd asked herself the same question many times. Wasn't life supposed to be enjoyed? But she knew the answer. Even before he'd said it. It had always been stained across her mind, in the space left for good thoughts. Where morals were stored and compassion was harvested. The answer was always there.

She took her time climbing back through the open window. The whisper of the closing window breathed over her, reminding her of her new duty. It was the obligation that she'd have to carry out to become whole again. To stop the aching in her heart, and let her breathe in peace again. It was simple compared to all the lying and sneaking around. But it was so much more difficult to tell the truth no matter how right it was. If only she could change herself without anyone knowing who she was at that moment. Then things might have been easier. But easy and right never go hand in hand.

The bed creaked as she climbed into it. A warm fleece blanket covered over her frosty wind bitten toes. It's soft touch comforted her, but her heart still raced violently in the stillness of the early morning. Things didn't seem to be shaken up entirely. Could it be just her? Her eyes closed and sleep welcomed her into it's forgetful embrace.

Moments later, it seemed, her ears were pierced with the alarm of morning time. She rubbed her eyes, unsure if she was ready for the task at hand. But once again the aching in her heart drove her over the edge of her bed and into the shower before school. The memory of the night before was already ebbing at the edge of her mind, with the persistent thought of could it be done replacing any soothing effects the warm shower might have had. It took her twenty minutes to get ready, and walking to the bus she decided that yes, it could be done.

For her, that day was a new day. The day she would alter the course of her life and intercede on behalf of her future. Once again she would be who she knew she was meant to be, and she would stop conforming to those she inevitably still loved. Yes, that day she would learn to love from a distance, and tomorrow she would do it all over again. And regardless of how hard it was to say no to them, she would do it. Because she knew that being the same as them would never help them, rather being different would truly reach to them and pull them into the peace she wished to share with them.

If only she could get through today. Yes, that would be the first step. The first truth she knew to follow. Just one step at a time.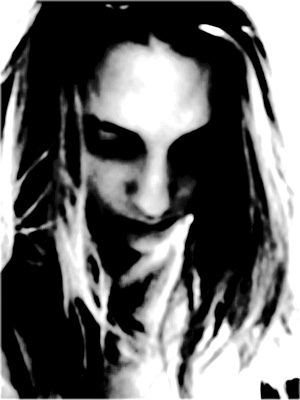 © Maria B., Boston, MA