Truth is Sadder than Fiction
September 22, 2010
"Did you hear? Jesse Greene committed suicide."

A statement like that before class is enough to make anyone pause. I stop in the middle of my precalc problem and listen, staring at my paper.

"What? Really?" It's two voices, and I recognize them both without looking- Jordan and Brody. I don't like either of them- foulmouthed, rude, lazy, wannabe gangsters.

"Jesse Greene killed himself."

For a second a face appears in my mind, but then I realize it's the wrong one- I'm picturing Jesse Smithing. I don't know Jesse Greene, never heard of him before.

I don't know whether to believe this or not. I try to avoid gossip, and I definitely don't trust this source. It does sound like a story started by some kids who thinks it's a joke. But it's awfully serious to joke about…

"Woah, dude."

"Yeah. Over the weekend." Today is… Monday.

"Dude, I feel bad." Brody's tone doesn't support his words. Light, casual. "You remember what happened at that party last year? What we did to him?"

"Didn't he like, leave crying?" Jordan sounds almost nostalgic.

"Yeah. I feel bad."

"Sad."

A bright sentence now, like he's asking how Jordan's lunch was. "How'd he do it? Did he like, shoot himself? Or get a knife and stab?"

Short laugh. "I dunno. Didn't hear."

"Maybe he hung 'imself. That'd be cool."

A new voice. Lexi, maybe. "Jesse Greene did what?"

"Suicide."

"Killed himself."

"Jesse- Jesse Greene?"

"He's dead."

"Suicide. Suicide."

"What?"

"Do you know him?"

"Jesse Greene killed himself."

The word sweeps though the room like wildfire. In ten seconds, everybody hears about it, whispers, sighs.

In ten more seconds, the conversation turns back to today's anticipated homework. And so-and-so's hair. And the party on Friday. Jesse Greene, dead or alive, is instantly forgotten.

I sit, staring at my homework, for a long time.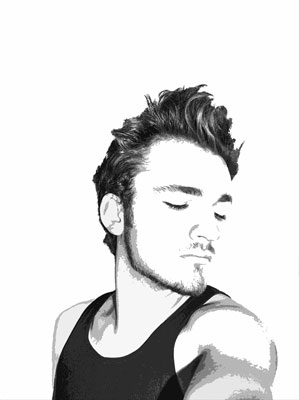 © Sean C., Princeton, IL