The Conversation
June 30, 2010
Me. I've decided something.
Him. What's that?
Me. I don't think I like my mom much.
Him. Why
Me. It's not a sudden decision. More of



an epiphany thats just appeared.
Him. But why
Me. She doesn't listen, not just to me, but to anyone.
Him. Who
Me. My grandma, me, Molly, my dad, pretty much the whole family except Tom.
Him. How so
Me. Well when I talk to her she interupts me to talk to him. Like it's somethig important, or that I wanna say to her cuz I woodnt talk to her otherwise, and she interupts me to say somethig stupid to Tom like, "blue one" or "red one." it's not seething anger either just annoyence to the point of madness and anger.
Him. Like me and my dad
Me. Ya, kinda sorta. I'm mad at her too for breaking up the family and not telling me the whole story, cuz I'm not old enough. And maybe I don't wanna know, you know... But I wanna talk to u so bad. I wanna sit in our yard and cry in ur shoulder like a little girl again. I want u to tell me it'll be ok even if u don't know. And even though I don't know u perfectly well, I feel like I can spill everything into u. I don't expect you to know how to react to that... Haha lolci
Him. U wanna go somewhere later?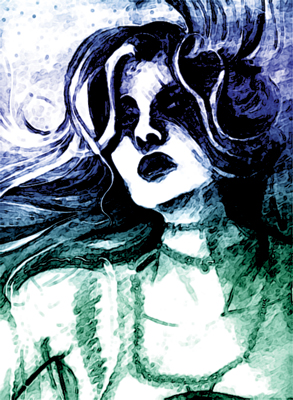 © Sindi J., Westminster, MD