Longing
June 21, 2010
I sit here, watching the kitten I saved from the school parking lot only 8 months ago. I've watched her grow, watched her run into walls while playing and run away and come loyally back to her home. And now she's sitting by the window, mewing, and I know she's thinking of freedom.

I sit here, watching her, knowing that I should let her go. Let her be happy, and pray that she will return to us. And I realize this is how parents must feel. They must feel the need to let them go, but at the same time, the need to protect them. You see, if I let her go, she could get hit by a car, or eaten by a dog, or starve, or get pregnant, or wind up far, far away from home.

So, I won't let her go today. I'm not yet willing to let her chance the terrors of this world. She can live longingly in her two-story-with-a-basement world. It's not much, but it's enough for her to run. Some day, maybe she'll escape again. Or I'll even let her go. And, hopefully, she'll return to me.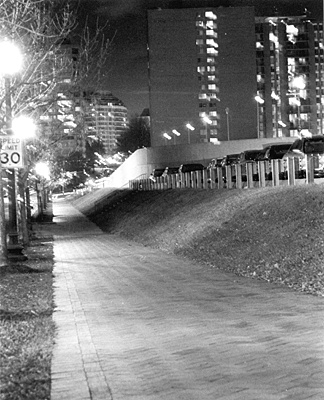 © Alicia S., Bethesda, MD