Would you?
February 1, 2010
Release yourself. Look through it. It's breathing, it's eating, sleeping. Loving. Now think, if you could, would you take it all away?

You see that girl; the one who doesn't say much but her eyes say it all? Yes, that's the one. With a father who can't control himself, or his hands. The ones whose eyes are bloodshot, her body is fragile. But she keeps it all inside. But every bubble has to pop.

She has it all planned out, the rope, the words, the last goodbye. A bed at the bottom of the darkest hole. I look her in the eyes. I see a broken, hollow, soul. She waits for a response.

"Is this really what you want?"

She nods.

"Look at me."

She looks.

"I want you to grab a knife, and stab me."

She looks confused.
"Before you go through with this, I want you to stab me. Stab me until I fall, I'm crying, and you don't know if I'm alive or dead."

Her eyes water.

"You think that's bad?"

She nods, she's shaking.

"Imagine all the hearts that will be stabbed 10 times worse when they find out. Now, do it. And I'll let you go through with this."

Her body trembles, she stumbles into my arms, drowning me in her tears. Her breathe traces hearts on my neck. It's exactly what she needs. It's what she thinks she doesn't have.
I hold her close, whisper that it'll be alright. She stays silent. We stay standing.

I keep her close to me, I get the rope. I light a match, I burn the rope. The rope is gone. Her tears have dried. I get a marker. I write, "It's ok. " She holds my hand. She falls back. I pick her back up. She's smiling.
12 months later, she's breathing, eating, sleeping. Loving. Her soul has cracks, but it heals with every smile. She had the chance to take it all away. . .Look at where she is now.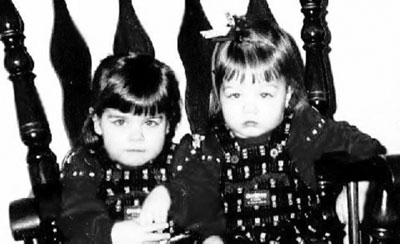 © Chris P., Cleveland, OH