Living with an Alzheimer's Victim
March 17, 2014
Once upon a time, a long time ago, my grandpa forgot my name... He has eight grandchildren, so in my ten year old mind, this was not a big deal at all…. He could blank out, it happens to the best of us. The forgetfulness became more and more frequent…. He and my grandma moved in with my family. And a year after that, my mom broke the news that my grandpa indeed had Alzheimer's. The scariest part was dealing with the knowledge that the day would come when he didn't remember me or who I was, at all. And eventually, the day came. The disease won and we lost him. Words do not even express how terribly I miss him.

There is no way to win a fight with Alzheimer's: the result of the battle is known from the start and the "good guy" never wins. This is the hardest part. It was my mother's birthday and we were eating dinner, and suddenly, without warning, the chair next to me was scraped back, and he was there standing, elbows bent and hands at the waist. Retelling the story we've heard over and over. Using hand gestures to show us how high the water in the ocean was; About to his waist, and freezing. His father was a fisherman and he was too. And at the conclusion of the heated story, he sits down and continues eating as though nothing happened. And my grandma and I look at our plates, and down our glasses of water to keep from crying.

My family and I were thrust into the situation and in the beginning we were very confused as to how to act around my grandpa. Now, we have a better handle on the situation and what to do. The best times are when he comes and sits with me while I play the piano. I can feel that he is with me, if not in mind then in heart. When my grandpa tries to sit and talk with my dad, my dad sits and even when my grandpa begins digresses, or even switches to speaking Portuguese, nothing moves my father. He sits and listens and nods, even though he doesn't speak Portuguese. A lot of times, my grandpa and I sit and talk about the weather, watch the news and eat. We always eat together and he tells me about his childhood, story after story… sometimes repetitive… it doesn't matter. At least we don't shut him out or correct him.

As bad as it is, it is guaranteed to get worse: this I have grown to accept. The key to fighting to the best of your ability is to keep the person in your life... Alzheimer's is the enemy and we are the soldiers, no man left behind. Then you really let the disease win. For now, I am content with having a partner to discuss the snow with, to peel my oranges, to get me to eat more and to play the piano for as he closes his eyes, smiles and claps with each conclusion.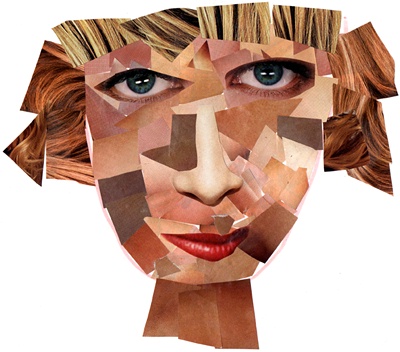 © Maghan D., Athens, AL