On the Difficulties of Writing a "Good" Piece of Work
June 25, 2010
Usually when I sit down to write, I have lots of great ideas and I can't wait to get it all written down. But then, I sit down at my laptop and I see that giant blank page waiting for me and I can't think of a thing. I forget it all: poof. It's gone. Sometimes I think I should use my sister's little voice recorder to record myself saying what I want to write, before I even sit down at the computer. I always have better ideas when I'm saying my ideas out loud to myself. The problem is things always sound so much better in my head than on the page.
There's a simple solution to my little blanking out problem. Well, you might think there would be. Just think something up in my head first, and then get out the laptop after. But I usually get my best ideas at the most inconvenient times. For instance, getting into the shower. Or heading out the door (I'm late!) on my way to school. I never have time to jot anything down when I need to, and even if I do, I can only make a quick note. Then by the time I get to writing about it, my great idea has already drained away.
I guess it's something that happens to everybody, not just me. But I always feel so frustrated when I sit down to write and can't think of a thing. I think I'm going to write something deep and inspirational, and then it comes out all wrong. I can't find a way to fit all my sentences and all my separate thoughts together into something that makes sense. No one knows what goes into making a really good piece of writing unless they've actually tried to make one. Sometimes it feels impossible.
And then sometimes, I actually manage to finish a piece that I start. But even if I've made it through the first however-many paragraphs, I still have a conclusion to write. And anyone in my class can tell you I hate conclusions. They're the worst of all because the last impression everyone is going to get from my piece is the conclusion. When it comes to thinking of the last sentences my mind goes blank no matter how much was going on in there before. Even if I've managed to write a perfectly wonderful piece up until now, I can't think of a single intelligent thing to say. So I guess I will leave it at that before I say something particularly stupid. I hope you enjoyed my little thought train, put into words.
Oh, and the other thing is finding a name for my piece. How in the world am I supposed to do that??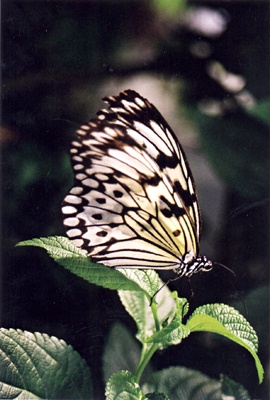 © Courtney G., Rocky Hill, CT