dialectic on childhood
March 26, 2010
I feel slightly self-ostracized when I look back on my childhood because it is considered very different, or "alternative" compared with the childhoods of those who I refer to as my peers. It was a time where I was completely and utterly free to do most things I wanted to do; I knew what "being free" felt like even if I didn't realize it at the time. I had had something that some people never have: freedom. Knowing what freedom is at such a young age and being able to not only partake in it but also be it was an incredible thing to experience, and the exposure to that piece of life led to my limitless imagination as a child and my mindset now, as a young adult.
My childhood was extremely variegated in terms of the activities the children in between the ages of one through ten currently partake in. While my friends learned about the metric system and the structure of a quadrilateral equation, I danced around my backyard, wearing flowered dresses, and playing make believe with someone that did not exist anywhere other than my cerebral cortex. I was home-schooled; I did not worry about feeling inadequate to my family, and I was able to breathe throughout my whole adolescence without being judged or graded. Freedom was something I learned from experience. I was a child; "free", happy, imaginative, wild, and appreciative of the world because it was perfect for who I wanted to be at that time, even if I did not know who that was.

The younger version of myself, now physically extinct but still mentally intact, loved life. I truly did love it, and I expressed that love with simple actions. I remember never wearing shoes when I was little because I liked the feeling of grass on my feet. I enjoyed feeling connected to the earth on a corporeal level so I tried to get as close to it as possible. Sitting outside in the patch of rhubarb or in the giant white chairs on the porch were "fun" things to do for me, and it is insane and inspiring, even to myself, that that was enough.

As a child, I often listened to classical music. I twirled around the room and pretended to be a fairy, dancing to "fairy music", as I called it. I was a small little fairy spinning to the sound of an orchestra. I used to pretend I was magic. I cast spells on everyone, ran around with a cape, had a magic wand, and I wrote myself an acceptance letter to Hogwarts before I was even old enough to hypothetically attend. My mind was like a crazy hamster cage with hundreds of colorful tubes with thousands of thoughts running through them at any given time. I believed in unicorns and I wanted to go to the moon, I caught fireflies in jars and laughed all the time, and drew crude pictures of flowers with crayons. I was a kid and that was normal, and that was perfect.
So I grew and so I grow, and so grows a better appreciation of the genuinely wonderful childhood I had. The amount of endless creativity, the imagination; it was glorious and warm, full of wild things and the child thoughts that children should have. My parents provided me with more than just being parents, but a sense that I could be whatever I wanted to be. I try to keep those thoughts with me as I mature into an adult, and with them the idea to always keep a part of myself where the wild things are.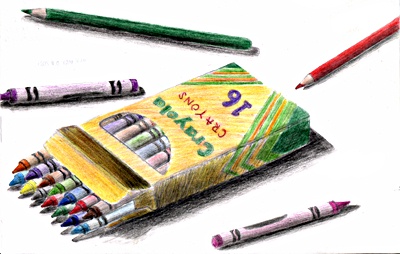 © Dana H., Wichita Falls, TX