My True Hero
January 1, 2014
Many people ask me who my hero is. Who I look up to for inspiration. For the longest time, I didn't know. I couldn't think of one person that I looked up to, without fail; one person that I wanted to be JUST like. Then, I realized the answer.
There is only one that is perfect. There is only one worth looking up to. His name is... Jesus. He will always be my guide, my comfort in hard times. He will always be my protecter when I'm weak. He gives me hope, lights my path, guides my feet. I am forever in his debt. But that's okay. Because he doesn't care. All he cares about is us. Every single one of us.
I want to be just like him... helping the weak, feeding the poor, encouraging the down-hearted. I want more to be the same way. Think of how great it would be if we could all band together and help... love... doesn't it sound great.
If you believe, you achieve.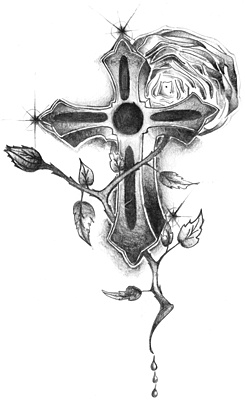 © Ricky P., Natchitoches, LA