Athlete - Pelé
MAG
"I was born for soccer, just as Beethoven was born for music." These words are from Edson Arantes do Nascimento, otherwise known as Pelé. He is considered the greatest soccer player who ever lived and has had a huge impact on the soccer world. His great skills are not the only reason he is my hero, though, he is also very kind and generous.

I think of Pelé when I play soccer. When I watch videos of his games, I learn from all his moves. I admire his skills and want to be like him one day. He started playing soccer when he was very young and began his professional career at age 14. He had astonishing speed and ball control, was agile, strong and seemed to be able to make the ball do as he pleased. His stunning shot could soar above defenses.

I dream of some day breaking Pelé's records. He holds the record of scoring the most goals in a career: 1,279. When he was 17, he set the record for being the youngest scorer in a World Cup final. Pelé is the only player to have been in three World Cup winning teams (1958, 1962 and 1970) and was named South American Player of the Year in 1973. Every time Pelé was in possession of the ball, he was expected to perform some astonishing, record-breaking feat.

Pelé is also recognized for his caring approach to life. He is a generous person and gives money to organizations that help children around the world, social services in Brazil, and to his own friends. He also participates in many charity fund raisers. When he travels he always go out of his way to help children.

Heroes are people we admire and want to emulate. Ney Blanco de Oliveira, Pelé's personal friend for more than 40 years, describes my hero: "Edson is not only the greatest soccer player the world will ever know, but he is also one of the most sensitive, generous and noble human beings that I have ever known.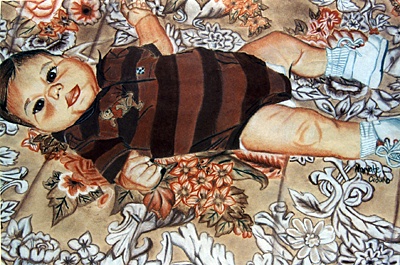 © Anonymous