My dear, dear friend.
November 5, 2010
It was cold.

I remember my hands shaking.

Today is the day, my best friend went to jail.

Of course I knew that it was going to happen, there were way to many people out to get him, it was only a matter of time before someone got him put behind the bars of the Houlton Juvi.

He had been saying to for days that he was sure that he was going to jail.

He was in my basement.

I was on the couch with Luis watching the tough kid play "Resident Evil 4" like a pro, while My best friend was on the computer.

I remember looking back at him, and seeing only the white of the screen blasting onto the back of his neck. His head was down.

I remember walking over to him, and patting him on the back and at the same time he turned to me, got up, and hugged me. He was crying. I held him for about 5 minutes and the only thing that was louder to me than his tears, was the sound of my heart, drop into the bottom of my stomach in different pieces.

We stood there, and stood there. Stood, and stood. I didn't mind.

He backed away, and sat back down at the computer. I went around the corner and got him a tissue. When I got back, I wipped the tear from the under of his eyes. They were poofy, from insomnia and tears.

"im going to jail vall."

"no you're not. I know you won't."

I sat down next to him, 10 minutes passed, and I was still rubbing his back, trying to comfert him.

When I left from next to him, I kept getting up from the couch to hug him again and again, from the back. He'd always put his hand on my arm, grip it gently, then rest his chin on my arm. I'd back away, kiss him on the top of the head, then walk away.

I remember walking into school, the day that I had found out for sure. I was in the guidance counselors office, Rikki wanted me to go, so, I went. Rikki had left to drop off her back pack, and the guidance guy walked out of his office in the corner of the room.

"so you're chums gone?" I could only nod. Hate him for reminding me. "You're a strong kid." I could only nod

I wrote 'free him' on the back of my hand. I wrote his name, on my tumb, and the inner of my palm.

I know it won't help, it won't get him out, but its just to remind me, hes not what everyone thinks.

Hes not.. He can't.


It was cold.

I remember my hands shaking.

Today is the day, my best friend went to jail.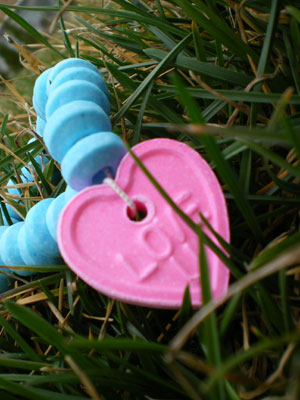 © Jennae P., Kennewick, WA