My Mentor
April 20, 2010
The teacher who is wise does not offer you to enter the house of her wisdom, but rather leads you to the threshold of your mind. The test of a good teacher is not how many questions she can ask her students that they will answer readily, but how many questions she inspires them to ask her which she finds it difficult to answer.

"Uh, Mrs. Hudzik?" I said, nervously clutching my paper with both hands.
Mrs. Hudzik slowly turned around with the composure of a well-trained warrior. "Is that your short-story?" She asked, looking over the top of her purple glasses at the paper I held in my hands.
"Yes, it is." I said, looking at the black and white ink of my paper. I handed my paper to her and watched her reach for her red pen from inside of her desk.
"Please, take a seat." She said, gesturing to one of the desks in the front of her classroom. I sat, gripping both sides of my English binder with my sweaty palms, and watched her uncap her red pen and write notes in the margins of my paper in her perfect, cursive handwriting. The red ink looked incredibly menacing against the black and white ink of my paper, as if she were slashing my paper with the invincible sword of rhetoric, her destructive hand sparing my paper, leaving it to bleed to death.
"Well, Elissa," She said, looking at her computer screen with the Teen Ink website up, and then me, with a new-found respect, "Send your story here and keep on writing!"




Mrs. Hudzik is truly double living. She is experiencing everything twice: once in reality and once in that mirror which waits always before or behind. She teaches her students about things that will not only come in great use at school, but also, in real life. Please, let me express my thanks in you, Mrs. Hudzik, for helping me pursue my dreams.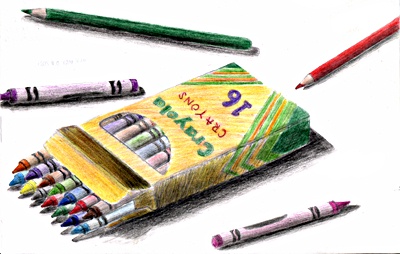 © Dana H., Wichita Falls, TX