I Am the White Male
MAG
I am the white male
Born in the U.S. of A.
I livehere in the countryside,
With nothing to do all day.

When asked aboutmy family tree,
There is not much to say,
Except my dad's fromEngland
Where he sailed the boat away.

He stands five footeight
With a big black beard,
Likes to wear polos
And he talks realweird.

He says odd things
Like, "Oh, bloodyhell!"
"You stupid wanker!"
and "What's TacoBell?"

He likes buttered scones
Along with his tea
After he'sdone dinner,
But that's not for me.

I'll have a Pepsi
Any day of theweek.
Tea's not for me,
The caffeine's too bleak.

According to myfather,
Fries are called chips,
And chips are crisps,
And there are nodips.

He's never heard of the
Game we call baseball,
'Cause he'sgot cricket
Which makes no sense at all.

He's seen all themovies
They call "James Bond"
But he never saw "StarWars"
Of which I've grown fond.

Being born in the U.S.
Made medifferent from my dad,
Because I never saw his home
Or had the experienceshe had.

I like to have Pepsi
With the world's best fries.
I playedbaseball,
I know Luke's father dies.

But there are a few things
Ofthe same interest,
Like woodworking
And how sci-fi's the best.

Iguess it's because
You must realize
That he, too,
Has beenAmericanized.

So my dad from England
Is all that I got,
Forethnicity
Which I gave a shot.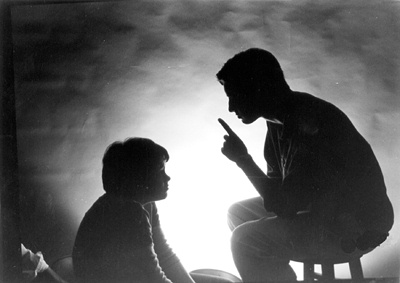 © Anonymous