Fantasies Kill
March 11, 2021
"Write down your vision of yourselves in ten years, and of course, in a hopeful way." Mrs. S, our school psychiatrist said, as she distributed the blank sheets.
In ten years, I see myself:
"Torched in a blackened mirror; asleep among the violets; amid sunrise catastrophe." I wrote.
I was an idealist and a dreamer who romanticized every aspect of life, from decrepit hovels with their wry handles sadly hanging to berries captured in ice cubes. In the dreams of my sleepless nights I set myself as the main character; chose the theme song; camera, action, here we go: the sky was painted with hues of red, orange, and pink, indie rock music blasting in the car. At that moment, I felt like the main character who was born with dramatic introduction music and a storyline like a rollercoaster ride. However, when dawn came, the movie that I starred in paused, and I got back to the origin, saying "it is what it is."
It got to a point where I was not content with all my settings: the city I was born in, the neighborhood, or my high school. Nothing in my real life could meet the standards of "coolness". Those dreams and fantasies became asylums and harbors, peaceful on the surface. Watching the sunset turned into driving a vintage car chasing after a piece of crimson cloud; getting hydrated turned into living an aesthetic lifestyle; meditating at night turned into gathering superpower to battle the evils. This was pathetic, but I was mesmerized by the instant happiness that fantasies generated. Then I reached numbness, holding the simpleton belief and I would harvest the serenity of my heart by living, laughing, and loving. I refused to think, to question, or to weep for humanity and other social problems. I skipped coverage about crises, simply because I did not want to feel the haunting pain and frustration coming from my inability to change the situations.
As the train to my hometown entered a tunnel, and before I fantasized about the darkness I was surrounded in as the beginning of an adventure, I saw my reflection on the window: stony eyes, empty expressions, and a face outlined in grimaces---my true color. This sudden realization was daunting, maybe fantasies themselves were not as glistening and glorious as their facades. Walking out of the station, I was embraced by earthy air and lush farmland. "Give countryside a chance. Give reality a chance." I said as I took off my headphones. Strolling by the lake, I stayed present. Flocks of sparrows were standing on the wires, chirping in a bustle; grass peeked out after spring rain; a creek twined the green field like a silk ribbon. I observed nature as it was, letting my true colors exposed to hers. I heard the acoustic version of the village---dogs barking, leaves rustling, and wings flapping---instead of the remixes I saved on my Spotify playlists. I felt the serenity of my heart, not from standing where the sky touches the sea with my imaginary friends, but from standing on the soil, beside an abandoned boat, in solitude; the second was lasting and descriptive, kept inside my memory, while the first was blurry, stolen from Pinterest.
The rehab that I must go through myself! The asylums must be abolished, and the raw feelings must be exposed! Let the reality attack me, wound me, and tear me into pieces! Trap me, and handcuff me when I have the slightest intention to be intoxicated by the wonderland again! Numbness may be armor, but it leads to sheer ignorance and being oblivious. Wounds will heal, and the pang of emotions that strike me witnessing the pantomime of human suffering cannot slide into nothingness or indifference.
In ten years, I see myself:
"Coated with callus; asleep among the truths; amid a crowed train compartment." I write.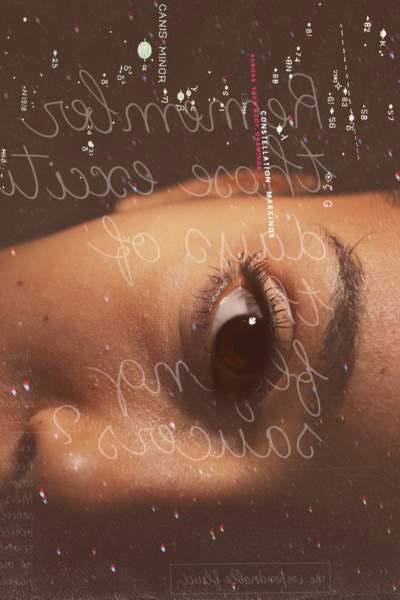 © Chloe Sheppard, Potton, England