Black History Month is Important
March 31, 2009
What is your nationality? Are you African American such as myself, or are you Caucasian such as my English teacher Mrs. OPD? I feel that all the struggles, and racism that African Americans have been through, we deserve our own special month. We deserve Black History Month, which is in February, because: the African Americans that made our freedom possible deserve to be recognized; also to mourn over our lost ancestors who died during slavery time, or died through the hardships of slavery.

First off, I feel that if it weren't for people such as Martin Luther King Jr., Ella Baker, and Jesse Jackson, African Americans would still be slaves. If it weren't for the mentioned individuals, and the other significant ones, we wouldn't have freedom. The African Americans who fought for my freedom and all the other Blacks deserve to be recognized. If only I believe this, I still feel strongly about this, because I value my freedom. I love that my freedom was fought for, and the abolitionists, civil rights leaders, and religious leaders. deserve some time to be observed, and I feel that this month is the time that they should be recognized.

February is the month that we, African Americans have a chance to feel important. For a long time, during slavery we have been treated low, and have been made to feel like we are dogs. We are just as important as anyone, and we now have our own month, where we are noticed. Skin color has all to do with why we are treated so harshly, but when it's February the color of your skin doesn't matter as much then. We are looked up to during this month. We are perceived as the important, intelligent people we are. We have a chance to feel accepted, and truly a part of the present. We are here to stay.

Slavery is a thing of the past!! We, African Americans are important, and we are no longer looked down upon. Black History Month is not only important because it honors all the important pioneers in Black history, but it also gives us a chance to mourn over our lost ones. We can show our grief for all the Blacks born before us, who endured the hardships of slavery. We have a chance to give our condolences for those who unfortunately died due to slavery, or were part of the crisis that came during this time.

Black History Month is very much needed and is part of who we are, and who we strive to be. This is the month, where we African Americans have a chance to celebrate and remember our history. I am very pleased that we have our own month. It is needed and I strongly believe that we would be different people if this month weren't established. I give thanks to those who gave their lives, and spoke up for the African Americans whose voice was subject to change. Those such as Martin Luther King, and Jesse Jackson should be thanked during this month, and truly recognized for giving us the chance to live life as we live it now. THANK YOU!!!! Black History Month is important, and I am truly thankful that we have one!!!!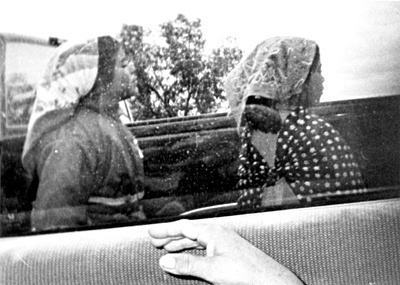 © Amanda M., Lewisville, TX