No More Mething Around
May 12, 2018
Dear Meth,
I never thought I would come across such a reliable and dependable friend. There you were each time I fell to pick me right back up. Even on my better days, you pushed me to be the best. I undoubtingly trusted you to watch my back. New friendships were formulated from your impeccable guidance. What a hell of a time we had. Following my adrenaline as well as stepping out of my comfort zone was possible because of your help. The best of friends we truly became. Although, little did I know that meeting the 'love of my life' would come with your malicious possessiveness. As I extended my time with him, I was constantly called back, due to your required need for my tender loving care. I walked further away but I was vigorously derailed from society. Our separation pains me dearly; I truly did not want to let you go. Together we were fearless, untouchable. Though, having said that, it's time to quit this senseless horseplay and act like adults.
Separation will be good for the both of us. Don't you worry though; the legacy you left behind has been forevermore retained in the back of my mind. At times, I recollect the crazed, rampant adventures we carried out. Along with those memories come the barbaric altercations we also participated in. Everyone fed on me like leeches, all wanting to go in different directions. I was in the middle of a war, only hearing desperate cries calling out for my attention. I went mad trying to please everyone's needs. In the beginning of my downfall, life froze in time. I was paralyzed and completely powerless against what would come to follow.
Distressed along with feeling totally broken, you carried me out of the warzone. I watched from the trenches as my remaining supporters continued to fight, clueless to the fact that I was gone. I couldn't bear to watch more and more casualties built up under my name. I followed your lead to the tallest cliff in sight, in which I grabbed your hand and we jumped. During our incredible descend, time slowed. Our fall was painless and completely numb to the cold, hard truth. When I finally hit the bottom, like a meteor, I looked around, expecting you lying beside me with also no idea how to get up. My assumption was proved false as I tilted my neck to see you comfortably perched on a rock far above me. I struggled, trying to remove the enormous weight which sat upon my chest; pinning me gradually deeper and deeper into the ground. The more I writhed in terror, the quicker I sank; as if nearly submerged in a large puddle of quicksand. I called out to you, pleading for your assistance, only to receive a vindictive grin which was now branded to your face, causing my stomach to flip. I have to admit, the preface of our unpredictable yet exhilarating journey together was absolutely a thrill.
In all honesty, I never intended for our parting to become so messy. The reality is that tip-toeing around while continuously walking on eggshells is extremely exhausting. I finally managed to wiggle out of the quicksand and stand on solid ground in the seeming bottomless pit I was incased in. In doing so, I noticed the weight I thought was crushing my chest was actually crushing my spine. There was no elephant sitting upon me, there was a backpack resting on my shoulders, making it almost impossible to stand straight. It suddenly occurred to me that the key to my escape was taking off my backpack. As I tried to shrug it off, I felt years of resentment, torture, betrayal, pain fall to my feet. I was able to let go; setting myself free. I now have the power to stand my ground in this seemingly impossible game of life and death. I no longer invite the devil himself accompanied by the grim reaper to stand on my front doorstep.
Wait, before we part ways, I would like to express my gratitude and just how thankful I am to have known you. Thank you for taking a hammer to my already crumbling shell, finally breaking it open and allowing me to breathe again. Thank you for teaching me complete fearlessness, which would ultimately lead to my glorious prevail through this life. Thank you for being the hard-ass coach who always made me stand up tall and never give up a fight. Thank you for the field trips we took to the afterlife, making me realize that it's not yet a place for me. Upon our return, I awoke with incredible insight of how precious my life truly is; always treasuring my worth and my value. But beyond everything, I want to thank you for beautifully destroying each and every piece of my life, relationships included. It is now possible for me to feel every ounce of gratitude I carry, constantly reminded me that nothing shall be taken for granted.
Today, I have the ability to open new doors that can lead me to a successful and productive life; doors you sheltered from me. I send you my sincerest wishes. Please remember that you will never be forgotten, I promise. It is now time for me to take on the world, alone. What a fun ride we had, but inevitably the rollercoaster we soared on has come to its end. As we follow our own courses, I wish you only the best and hope that you can awaken others the way you did me. Watch me as I stretch my newly freed wings and soar higher than I've ever know for I have finally broken through your ruthless spell. I am now shining on my own, brighter than ever before. Farewell my dear friend, farewell.
Sincerely,
D.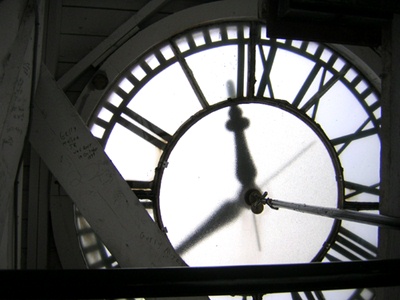 © Tatyana Z., Norwood, MA