Smoking While Driving
February 11, 2016
Sadness, happiness, anger, or anxiety are emotions that lead someone to take a cigarette and smoke, no matter where they are or what they are doing. From 1995 to 1999, there were 12,780 car accidents related to smoking while driving. About 16 million people have died due to smoking! Clearly, smoking while driving, alone, with kids, other adults, and/or pets in the car can lead to serious injury or even death.

As you smoke, grey and puffy clouds exit your mouth. Therefore, it starts spreading around the car. The smoke now has a window covered, thus, you can't look through that window. Now, the smoke advances to the next window, and the next, until finally, smoke has consumed your car blinding you from the road. You are unable to make anything clear, all too blurry to make sense of. You turn, speed up, slow down, stop, switch lanes, veer, or even keep going straight and… BOOM! You have crashed, consequently injured or maybe killed someone.
Anyone ever gone in a car with you? Ever thought about how you are affecting their lives? They could acquire lung diseases, lung cancer, asthma, COPD, heart disease and much, much, more! Is this truly something you are willing to do to a loved one or even yourself, just to smoke? You could and will ruin futures.

You are in the car and decide that you doubtlessly requisite to smoke on account of a certain event that took place. You catch a hold of the cigarettes and then the lighter. As you click the switch, a mechanical shock it transformed into electricity, which produces a flame. You are about to light your cigarette, when you drop the lighter. As a result, you hear crackling noises which is you fusillading your car. If you glanced in another direction, then you would notice that your car is a blazing fire. Your car along with everyone in it has exploded and has caused other accidents. All this trouble for what? Is it for a small, little, and "harmless" cigarette?

Drivers smoking while driving, alone, with kids, other adults, and/or pets in the car, can lead to serious injury or even death. Smoke could fog up your car, it could cause the negative effects of smoking to all in the car or could start a fire! Is smoking while driving actually worth the risk?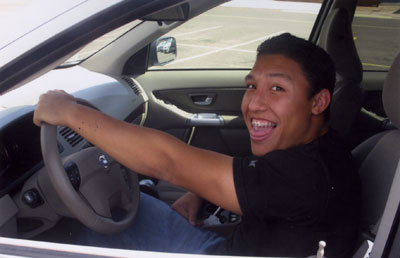 © John H., Phoenix, AZ