Make a Wish
MAG
Everyone seems to think that getting to make a wish through Make a Wish Foundation is the coolest thing in the world. Take it from someone who has been there and done that: It sucks. While it's a remarkable experience that changes your life forever, it comes at a high price. Getting to make a wish also means that you have a life-threatening disease. Mine is cystic fibrosis.

CF is an inherited, chronic disease that affects the lungs and digestive system of about 30,000 people in the United States (and 70,000 worldwide). A defective gene and its protein cause the body to produce unusually thick mucus, which clogs the lungs and leads to life-threatening lung infections. The mucus obstructs the pancreas and stops natural enzymes from helping the body break down and absorb food. CF makes every day of my life a living hell.

Having CF also means that you spend your entire life on medication. It means that every time you cough, people look at you because it sounds so unpleasant. It means that the average life expectancy is thirty. Having CF means that when you forget to take your pills, you get stomachaches that feel like someone is driving a pitchfork through you, and for some, it means frequent visits to the hospital.

When I made my "wish," I spent hours deciding what I wanted. It was a much harder decision than I thought it would be, simply because the one thing I wanted was the one thing that no one could give me – to be able to breathe perfectly 100 percent of the time. I wanted to be able to eat anything and not have to worry about taking stupid pills. I wanted to gain weight like a normal person and not have to deal with a nutritionist.

"Now, Sarah, what [pause] did you have [pause] for breakfast this morning?" she asked choppily, her eyes on her clipboard. I didn't need to look at her, I knew exactly what her facial expression was. My nutritionist's eyes, unblinking, were bulging out of her head like a frog.

Suppressing a laugh, I replied moodily, "Cheerios … with milk!" I added quickly, foreseeing her next question.

"What percent [pause] milk did you use?"

"One!" I snapped. She must have asked me that question a million times. The answer was not going to change. Without fail, a worried expression flashed across her face.

I never paid attention to what she said. She wasn't going to stop me from craving salt and she wasn't going to get the doctors to stop drawing blood every other visit. She was a useless waste of space. I know that it wasn't entirely rational, but I wanted to blame somebody for the way I felt every day – and she was the easiest target.

What I want the most was to be able to call myself normal. I want to be like every other kid whose biggest problems are what they're wearing to school the next day and figuring out whether the kid sitting two seats away likes them back. I didn't want to get offended when cystic fibrosis came up in ninth-grade biology and the teacher told the whole class that people with CF were referred to as mutants. I didn't want people to treat me differently because I was sick. I didn't want to make a wish because I didn't want to have a reason to.

My "wish" came up in conversation while I was hanging out with friends. One of my best friends ranted and raved about how incredible it would be to make a wish. "I want to make one!" she said wistfully.

"No, you don't. Making a wish comes at a high price, darling," I responded, astounded that she had really just said that.

"I mean it! I would gladly have a life-threatening disease if it meant getting to wish for anything under the sun!"

"No, no. Having CF is one of the worst things ever. It's never-ending torture. I promise you, the one thing you'd wanna wish for is the one thing you couldn't have."

Many people, like my friend, think that making a wish is a fairy-tale situation. They think it would be like wishing they could fly or turn into a fairy princess out of a storybook. The people like me, however, understand that it's the complete opposite. Our lives are the furthest thing from a fairy tale, but that's why we get to make wishes.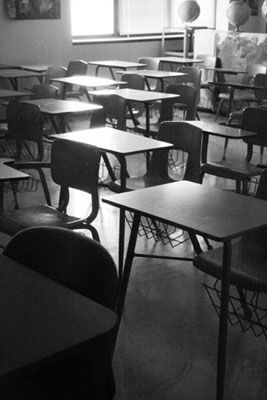 © Anonymous