Saving the Shores
June 25, 2014
Going into the blue aquamarine means sand between your toes, salt water in your mouth and that aromatic sea air in your nose. The wind blows from east to west as the ocean tides rise and fall. We all agree that there is nothing compared to the tranquility and marvel of the beach.

Living just 100 meters away from the sea, to me, the beach site is more than familiar. Back 3 years ago, the shores of my city used to be clean, pure and pleasant. But 3 years from then, which is now, the sight of the clean and clear sea seems to fade day by day. Along with the everyday pollution, the ignorance of many has led to today's condition and the fears of what it might become in future.

A week ago, I met a man who threw his smoked cigarette on the shore. I told him if he walked a few feet to the garbage bin, he could help save the planet. He shrugged and walked away keeping his cigarettes back safely in his pocket while I stood there astonished by his foolishness and carelessness.

Some of us even think a Plastic Bag or the Pepsi Can wouldn't make any difference. It's not only the Earth we are destroying but ourselves too. The planet isn't going anywhere. We are! We are going away, all of us. And we won't leave much of a trace, either. Maybe a little Styrofoam…

All I want to say is a little bit of sacrificing from your sophisticated lifestyle can do good for all. Every bit of plastic ever made still exists somewhere. The plastic has toxic chemicals which infect the marine life and seas, intern affecting the consumers.
Stop the use of Plastic and its improper disposal.

Save Mother Earth and its Beaches.

Be a Hero for a Better World!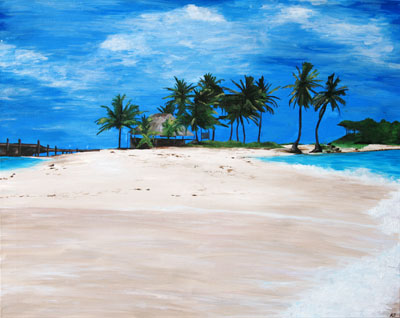 © Karen S., Norwalk, CT